TEENAGER KILLED IN MN CAR ACCIDENT – LAWYERS
A 15-year-old Onalaska High School student was killed in a car accident late Saturday night on I-90 in Winona County. According to the Minnesota State Patrol, a 16-year-old boy was driving a Toyota RAV4 with three other teenagers in the car. They were heading east on I-90 when the driver fell asleep at the wheel. As a result, the vehicle left the roadway and rolled near mile marker 271 in New Hartford Township.
A teenage passenger was sitting in the center rear passenger seat and was ejected from the vehicle. Unfortunately, she landed on the interstate and was struck by an eastbound Ford Fusion, according to the state patrol. The ejected passenger was not wearing her seat belt and was killed in the crash.
Similarly, another passenger, a 16-year-old boy, was not wearing his seat belt and was taken to Gundersen Medical Center. However, there was no update on his condition. The driver was wearing his seat belt, as was another 17-year-old passenger. They were both taken to Gundersen. Updates on their condition weren't available. The driver of the Ford Fusion was not injured. This is just a tragic, life changing, occurrence for the teenagers and their families.
The La Crescent Police Department, Nodine Fire Department, Dakota Fire Department, Winona County Sheriff's Office and Tri State Ambulance assisted at the scene.
The girl killed was a member of her High School show choir, according to a tweet from the group's Twitter account. "She always brought joy, compassion, and laughter to the Showchoir family," the tweet said. "She is someone that truly can never be replaced."
CAR ACCIDENT FAMILY'S RIGHTS
If your family member was killed in a car crash call us and speak with a best MN lawyer for a free consultation. Likewise, if you have been injured in a car accident, call us and speak with a best Minnesota lawyer for a free consultation.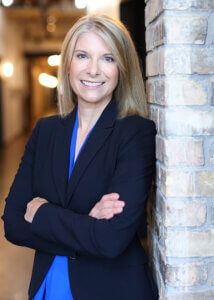 Pam Rochlin is a Minnesota Super Lawyer with more than 25 years' experience representing people injured or killed in a car accident throughout Minnesota. She is a former Partner with Meshbesher and Spence, offering personal attention to her clients. Our auto accident lawyers will explain your rights to you. We will help you through the auto insurance issues, and make sure you and your family get the compensation you are entitled to. In addition, we never charge anything unless you receive compensation for your injury.