DRIVER WITH NO CAR INSURANCE CAUSED ACCIDENT – YOUR RIGHTS – LAWYERS
Approximately 10 percent of the cars on Minnesota roads are uninsured. That is actually better than many states.  But it's still a problem for you if you get in an accident where the other driver doesn't have insurance.
Our car accident attorneys represent people who have been in a crash caused by an uninsured driver. The first question is usually how to get repaid for the cost to fix or replace your vehicle. This can be a problem if the other driver doesn't have insurance. Hopefully, your auto insurance includes collision coverage. If so, your insurance company will pay to fix or replace your car (minus your deductible).  Your insurance company will then go after the uninsured driver to get their money back, and your deductible as well.
HOW TO SUE OTHER DRIVER UNINSURED
However, if you only have liability automobile insurance coverage, your insurance company will not pay to fix or replace your car. Then, you are on your own against the uninsured driver who caused the accident.  You have to sue the uninsured vehicle owner and try to collect.  In most cases, lawyers will recommend (if you were not injured) that you do this yourself in conciliation court – which takes cases up to $15,000. Even if your vehicle damage or the replacement value of your car is over $15,000, it is often more cost effective to reduce your claim to $15,000 rather than hire a lawyer to sue for you.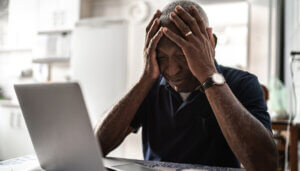 The second issue is what to do if you or someone in your car was injured in the auto accident where the other driver doesn't have insurance. The first thing to know is that if there is a potential injury case, you MUST NOT sue the uninsured driver for anything, even in conciliation court.
MN law allows a person to sue another person only once for the same incident.  So, if you sue the uninsured driver for the vehicle damage, you may be precluded from later suing for the injury. If you have any question about this, call our office and speak to an experienced auto accident attorney before you do anything on your own.
CAR ACCIDENT LAWYERS
It is also important to know that your own automobile insurance automatically includes  No Fault coverage and also uninsured motorist coverage. These are required by Minnesota law to be in every auto insurance policy, even if you sign up for liability only coverage. Uninsured motorist coverage means your insurance will step into the shoes of the uninsured vehicle. In other words, your insurance will pay injury compensation to you and anyone injured in your car that the other driver should have paid – up to your policy limits.
If you have been injured in a car accident by a driver with no insurance, please call our office for a free consultation with an experienced car accident lawyer. Pam Rochlin and David Rochlin have more than 25 years' experience representing. Our lawyers have represented hundreds of people injured in automobile accident, including many where the other driver was at fault but doesn't have insurance. An attorney will explain your rights to you and make sure you get all the compensation you are entitled to.
Our MN auto accident lawyers will meet with you at our offices in Edina, Minneapolis, Woodbury, or St. Louis Park.  Our lawyers also will go to people's homes to discuss an uninsured car accident injury in St. Paul, Roseville, Forest Lake, White Bear Lake, and Lino Lakes. Also, Brooklyn Park, Brooklyn Center, Golden Valley, Maple Grove, Plymouth, Eden Prairie, Apple Valley, Chaska, Chanhassen, Rogers, Albert Lea, Mankato, Burnsville, and other cities throughout Minnesota.