WRONG WAY DRIVER IN MINNEAPOLIS CRASH – ATTORNEY PAM ROCHLIN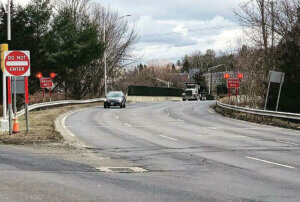 The Minnesota State Patrol reported a crash on 35W in Minneapolis last week where a driver got onto the freeway going the wrong way. This Minneapolis car accident happened late at night. The wrong way car crashed into an oncoming car. There were injuries to people in both vehicles. Our attorneys have handled many crazy car accident cases in Minneapolis. We always hope the Minneapolis Police, or the State Patrol, get involved and properly document the crash. It is important to get the names of witnesses, and even statements if possible.
MINNEAPOLIS CAR ACCIDENT INVESTIGATION – LAWYERS
Our car accident lawyers have been successful in proving our clients' Minneapolis car accident cases by getting intersection videos, squad videos, and officer body camera videos. However, it is helpful if we can get this information soon after the crash.  In particular, the intersection video is not always saved for very long.
CAR ACCIDENT MINNEAPOLS LAWYER