WRONG WAY DRIVER IN MINNEAPOLIS CRASH – ATTORNEY PAM ROCHLIN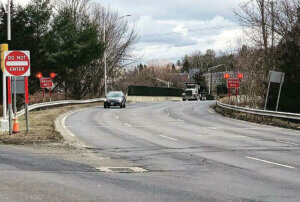 The Minnesota State Patrol reported a crash on 35W in Minneapolis last week where a driver got onto the freeway going the wrong way. This Minneapolis car accident happened late at night. The wrong way car crashed into an oncoming car. There were injuries to people in both vehicles. Our attorneys have handled many crazy car accident cases in Minneapolis. We always hope the Minneapolis Police, or the State Patrol, get involved and properly document the crash. It is important to get the names of witnesses, and even statements if possible.
MINNEAPOLIS CAR ACCIDENT INVESTIGATION – LAWYERS
Our car accident lawyers have been successful in proving our clients' Minneapolis car accident cases by getting intersection videos, squad videos, and officer body camera videos. However, it is helpful if we can get this information soon after the crash.  In particular, the intersection video is not always saved for very long. The videos have actually won for us in many cases.
Unfortunately, the Minneapolis police are not always great at writing an auto accident report. Therefore, our lawyers may have to conduct additional investigation. We start with the videos, but there may also be witnesses that can be interviewed. Additionally, we may hire our own accident reconstructionist if necessary.
CAR ACCIDENT MINNEAPOLIS LAWYER
If you have been injured in a Minneapolis car accident because the other vehicle was driving the wrong way, call us for a free consultation. In a wrong way crash, the facts are usually not disputed. However, there will still be issues regarding the seriousness of your injuries. The insurance company will often downplay your injury, or claim it is really from a pre-existing condition.
When you call us, a top attorney will answer your questions and make sure your rights are protected. We have more than 25 years' experience representing people in Minneapolis, and throughout Minnesota. The consultation is free, and we never charge anything unless you receive compensation.