MINNEAPOLIS CAR ACCIDENT ATTORNEY PAM ROCHLIN
If you are injured in an auto accident in Minneapolis, the insurance company will dispute who was at fault if they can. If that doesn't work, they may dispute whether you were really injured.  This is why you often need a lawyer for a Minneapolis car accident. Our top rated Minneapolis car accident attorneys work to make sure our clients are treated fairly by the insurance companies. Our focus is to get you the compensation you are entitled to. 
In one case Minneapolis car accident case our lawyers worked on, our client was driving eastbound on Broadway in Minneapolis. He had borrowed his brother's van, and was taking his children and some of his brother's children to a nearby swimming pool. The other driver was headed southbound on Quincy Street NE, intending to turn left (eastbound) onto Broadway.  There was some traffic on Broadway. At some point, the westbound vehicles stopped to allow the other driver to cross and turn eastbound on Broadway.  Unfortunately, she drove into the eastbound lane without looking for oncoming traffic. She then collided with our client's vehicle.
The crash then caused our client to veer off the road and collide with a light pole. There was significant damage to our client's vehicle and to the light pole.  The other driver was cited for failure to yield and driver inattention. It seemed like a simple auto accident. So why did they have to hire an attorney for this Minneapolis auto accident?
TOP CAR ACCIDENT LAWYERS MINNEAPOLIS INJURY
This Minneapolis car accident was pretty serious, and two people were injured in our client's car. Nonetheless, the auto insurance company for the other driver disputed who was at fault. They obviously did not want to fully compensate our clients. Unfortunately, the responding law enforcement do not always write a thorough report to assign fault in the crash. In this kind of situation, you need a car accident lawyer in Minneapolis to deal with the insurance company for you.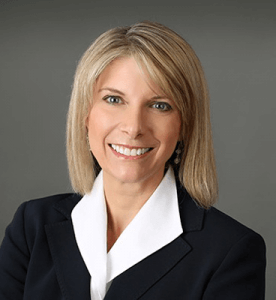 Pam Rochlin and David Rochlin are car accident lawyers who have successfully handled hundreds of cases in Minneapolis. Our best lawyers have more than 25 years' experience. We have represented hundreds of people to get them fair compensation after being injured in a Minneapolis car accident.
If you are injured in an auto accident in Minneapolis, talk to a lawyer from our office to have your rights fully explained.  We have offices in Edina, Minneapolis, and St. Louis Park where you can meet a car accident attorney about your case. Additionally, a top lawyer can also come to your home to discuss your auto personal injury case in Minneapolis and throughout MN. The initial consultation is always free. Further, we always only charge a percentage of the compensation you receive.