BEST ATTORNEYS FOR CAR ACCIDENT INJURY NORTHERN MN
A car accident occurred on Tuesday Morning around 10:30 a.m. in Downtown Bagley. The Minnesota State Patrol reported that a 2019 Ford F-150 pickup was northbound when it struck the rear end of a Jeep. Eyewitnesses said the truck came from the east on Highway 2 and turned north at the stoplights before hitting the Jeep. The truck sideswiped a parked pickup near the Thrifty White Pharmacy before coming to a rest on Highway 92 near the Farmers Independent. Unfortunately, two people were seriously injured.
The driver of the Jeep and his wife were both removed by firefighters and ambulance crew members. One was sent by ambulance to Sanford Bagley and the other was airlifted to Fargo. The Minnesota State Patrol said the driver of the truck was not wearing a seat belt and alcohol was involved. This is the type of sad case that our car accident lawyers handle every day for clients in Northern Minnesota and throughout the state.
CAR ACCIDENT LAWYER PAM ROCHLIN FROM THIEF RIVER FALLS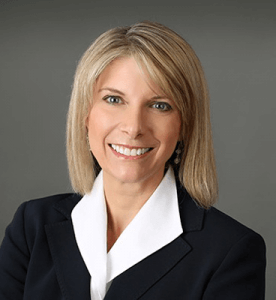 A serious car crash may result in serious injuries. Our lawyers have more than 25 years' experience. We represent people injured in an auto accident throughout Minnesota.
Pam Rochlin was born and raised in Thief River Falls and went to college at Moorhead State. She then graduated from the University of Minnesota Law School. Pam has represented many people in northern Minnesota car accidents over the last 25 years.  She has repeatedly been voted a MN Super Lawyer for her good work. Our best attorneys make sure you get the compensation you are entitled to from the auto insurance companies.
If you or a family member have been injured in a car accident in Northern Minnesota, call us for a free consultation with a top lawyer. We have handled car accident cases in Bemidji, Alexandria, Thief River Falls, McGregor, Brainerd, Duluth, and as far north as International Falls.  We will answer your questions and make sure your rights are protected.  When we meet in person, our lawyers will come to you.