WHAT DOES LAWYER COST FOR CAR ACCIDENT INJURY CASE IN MINNESOTA?
In most cases, a lawyer will work on a contingency fee in a car accident or other personal injury case. This means that the lawyer only gets paid a percentage of the settlement or jury award collected. If the lawyer does not get compensation for the client, the lawyer does not get paid.
However, some law firms require the client to pay the expenses of the case, e.g. filing fees, cost of medical records, etc., by paying a deposit in advance. Our firm does not do that.  The expenses to prove a case include getting police reports, medical records, investigator fees and more. In many cases, the expenses are a few hundred dollars.  However, there are always some cases where the expenses can be thousands or even tens of thousands of dollars. We pay the client's expenses upfront, and if we do not make a recovery for the client, we do not ask the client to pay back the expenses.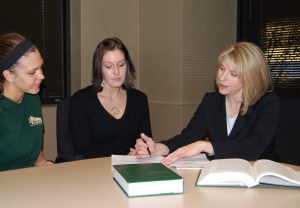 A car accident is already stressful – having to deal with repairing or replacing your vehicle, dealing with insurance companies, doctor appointments, and missing time from work.  Having to worry about paying a lawyer or how the lawyer charges for a car accident case would make it that much more stressful. Therefore, we are happy to take that concern out of the equation for our clients.
GET A WRITTEN RETAINER AGREEMENT FROM YOUR LAWYER
If you have been injured in a MN car accident, call us for a free consultation with a lawyer. We will explain your rights and protect your interests. If you have questions about how a lawyer gets paid for a car accident case, we will answer your questions in detail. We also provide a written retainer to our clients, so there are no questions later. Our auto accident lawyers represent people throughout MN if they have been injured in a crash.