DRUNK DRIVER TEENAGER CAR ACCIDENT INJURY – MN LAWYERS
Wright County District Court Judge Steve Halsey recently wrote in a blog post that he has never seen such overwhelming anguish and sorrow.  He was discussing a criminal sentencing hearing involving a victim killed in a motor vehicle collision caused by a teenage drunk driver. In addition, the driver's family was also devastated by the consequences to the driver. Our top car accident lawyers have represented many people and their family in cases against teenage drivers who are drunk or texting while driving.
The judge also noted that teenagers in Minnesota are only 8 percent of licensed drivers, but account for 14 percent of auto collisions. Nationwide, one in five teen drivers aged 16 is involved in a car accident. Here are some frightening statistics:
16.4 percent of Minnesota car crashes involve teenagers.
Most teen crashes are between 2 p.m. and 6 p.m., to and from school (42 percent).
Motor vehicle crashes are the leading cause of teen deaths.
Risk of driver death increases greatly with 2 or more passengers (triples with three passengers).
31 teens died in "teen involved" car accidents.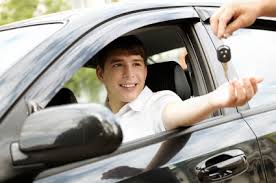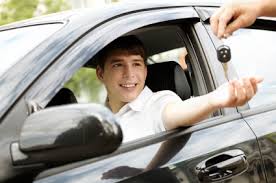 TEENAGE DRIVER MN LAWS
In 2008, Minnesota adopted limits on nighttime driving hours and numbers of passengers for teenage drivers during the first six months of being licensed:
For the first six months of licensure, no driving midnight to 5 a.m.
Also for the first six months, only one passenger under age 20 unless an adult is present.
For the second six months, no more than three passengers under 20 unless an adult is present.
No driver under age 18 may use a cell phone while driving.
All drivers are prohibited from text messaging or accessing the internet while driving.
The consequences of a non-DWI traffic violation for a teenage driver can be from a small fine or community work service to a brief loss of license.
The consequences of an "underage drinking and driving offence" (under age 21 and less than .08 blood alcohol) are loss of license, a greater fine, jail time if over 18 and probation for one year. In addition, for a DWI conviction (over .08) there may be a loss of license for 90-180 days. Collateral consequences, of course, include higher auto insurance rates and inability to hold a job requiring a driver's license. An adult (18-19 years old) teenage driver involved in an automobile fatality faces possible prison time of up to 48 months and a lifetime of anguish.
A very serious consequence that most parents do not realize is the forfeiture of the motor vehicle if the driver has a blood alcohol concentration of .16 or greater. By law it is presumed the parent was aware of the teen driver's alcohol problem.
CAR ACCIDENT INJURY LAWYERS MN
If you have been injured in a car crash by a teenage drunk driver, please call us and speak with a top lawyer for a free consultation.  Pam Rochlin and David Rochlin are top Minnesota car accident lawyers with over 25 years' experience representing people in hundreds of cases.  Pam is a former partner with Meshbesher and Spence, and was the 2015 president of MN Women lawyers – an organization with over 1300 members.
We are tough, experienced, and we get results for our clients. Our lawyers can meet you to discuss your car accident injury case at our offices in Edina, St. Louis Park, Minneapolis, or Woodbury.  The primary focus of our lawyers is to make sure you and your family are fully compensated by the teen's auto insurance who was driving drunk. A lawyer will also come to your home if you have been injured by a teenager driving drunk in St. Paul MN, Anoka, Forest Lake, Chaska, and Chanhassen. We also come to Albert Lea, Mankato, St. Cloud, Bloomington MN, Eagan, Maple Grove, and other cities throughout Minnesota.