COMPENSATION FOR CHILD INJURED BY ANOTHER CHILD – MN ATTORNEY
Our lawyers have represented many children who were injured in an accident by another child. The parents may be faced with significant medical bills, a high deductible or co-pays because of their child's injury. Fortunately, you can get compensation for your child's medical bills and more, even though the accident was caused by another child.
Many of the child accident injury cases our top lawyers handle occur on the school playground, gym, sports, or the school bus.  We even had one case where a child accidentally injured another child in the band room by coming up behind her and intentionally bumping the front of his knee into the back of her knee. The boy was trying to get her off balance as a joke, buy unfortunately caused serious damage to her knee requiring surgery.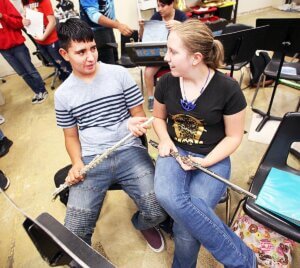 HOMEOWNERS INSURANCE COVERS CHILD ACCIDENT INJURY
It is difficult to sue the school when one child injures another child, but it can sometimes be done. The proof required is that the school violated its own policy, or knew the child was dangerous and did not restrain them, or was not monitoring the situation in a responsible way.
Our child injury lawyers are also often successful in pursuing the homeowners insurance of the child who caused the injury. If the child who injured your child lives in a home with homeowner's insurance, the child will be covered for accidentally causing an injury even away from home, e.g. at school or on a school bus or sporting event.
Our attorneys also frequently represent children injured by another child on the street, in the neighborhood, in the neighbor's yard or house, and local playgrounds.
CHILD INJURED SOMEONE COMPENSATION LAWYERS MN
If your child has been injured by another child and you are concerned about medical bills and future repercussions, call us for a free consultation with a top child injury lawyer. Our lawyers represent children injured in accidents throughout Minnesota. We have more than 25 years' experience making sure our child clients and their parents are fully compensated.