ATTACKED OR INJURED AT A NIGHTCLUB – ATTORNEYS
A nightclub can be a great place to hang out, have fun, dance, and meet people. Unfortunately, some people go to the nightclub to get drunk and cause trouble. Our Minnesota personal injury lawyers have had any number of cases where our client was injured at a nightclub in MN. For example, one of our attorneys represented a young woman who was hit by a beer bottle and blinded in one eye at a bar when a fight broke out between two gangs. In that case, one gang member threw a beer bottle at someone from the other gang, missed and hit our client.
Our top lawyers have represented people who were attacked at a nightclub in Minnesota or who were injured by over-aggressive bouncers, and we even represented someone who was permanently scarred when she was bitten by another patron at a bar.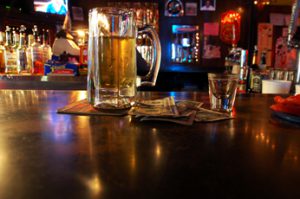 HOT TO SUE WHEN YOU ARE INJURED AT A NIGHTCLUB IN MINNESOTA – MN LAWYER
There is not automatic responsibility against the nightclub or bar just because you are injured on their property. However, the nightclub is responsible if it did something wrong that caused or contributed to you being injured. This is what a best lawyer will discuss with you when you call our office for a free consultation. For example, a nightclub is not allowed to continue serving a customer who obviously intoxicated, and if the bar violates this rule and the over-served customer then hurts someone, the bar is responsible for the injuries. This is true for drunk driver accidents, but also assaults and other injuries at a bar or nightclub.
Similarly, if a bar or nightclub has reason to know that one of their customer is dangerous, the nightclub workers have an obligation to remove that customer or warn the other customers about the dangerous person. Again, if the nightclub fails to follow this rule, it may be held responsible for the resulting injuries. These cases depend on the specific facts of the situation, and our top MN injury attorneys will ask you questions about your injury at a bar or nightclub to help determine if you really have a case or not.
BAR OR NIGHTCLUB ACCIDENT INJURY
The owner is also responsible for a slip and fall injury at a nightclub, trip and fall injury and other accidents at the bar or nightclub property just like any other store owner. In our view, the nightclub or bar has extra responsibility for an injury where someone fell at a nightclub because the owner is selling drinks to the people in the nightclub and knows the customers' balance and perception may be impaired. Our lawyers have represented people injured at a bar or nightclub in these situations. See our Slip and Fall at Business page.
Most nightclubs in big cities now have multiple cameras recording everything that goes on inside, and sometimes outside, the nightclub. However, they don't always save the tape from the cameras, especially if the tape shows something unfavorable to the nightclub. Therefore, if you are injured at a nightclub, you should contact a Minnesota personal injury lawyer as soon as possible so that we can try to get the videotape from the nightclub. Also, witness statements are usually critical in nightclub cases, and the sooner we can send out our accident investigator, the more likely we are to find the witnesses and get them to talk while their memories are solid.
MINNESOTA NIGHTCLUB INJURY ATTORNEYS PAM ROCHLIN AND DAVID ROCHLIN
Please call our office as soon as possible for a free consultation if you are injured or attacked at a nightclub or bar so a top lawyer can discuss the facts with you and start our investigation. Pam Rochlin and David Rochlin are Minnesota personal injury lawyers with more than 25 years' of experience successfully handling hundreds of cases where people have been injured at a nightclub bar or other types of accidents. We will discuss your case with you and explain your rights. An attorney will be happy to meet with you at our office or your home.
Our MN attorneys will meet with you to discuss your injured at a nightclub case at our offices in Minneapolis, St. Louis Park, Woodbury, and Edina. A lawyer can also meet with you at your some to discuss your bar attack or injury in St. Paul, Rogers, Brooklyn Park, Bloomington, Richfield, Apple Valley, Roseville, Maplewood, Maple Grove, Chanhassen, Chaska, and other surrounding cities in Minnesota. There is no obligation on your part, and we never charge anything unless you receive compensation for your injuries.