ACCIDENT ON MOTORCYCLE INJURY ATTORNEYS
Our personal injury lawyers represent people injured in an accident while driving or riding a motorcycle in Minnesota. We know that bikers LOVE riding. However, we also know that cars too frequently are not paying attention on the road. Our best MN motor cycle accident injury attorneys have represented many motorcycle riders in an accident. In most cases, the motorcycle was hit by a car or cut off by another vehicle.
According to the National Highway Traffic Safety Administration (NHTSA), over 5000 motorcycle riders are killed each year. In addition, 96,000 motorcycle riders are injured. Motorcycle rider fatalities continue at far too high of a rate. Motorcycles make up only 3 percent of all registered vehicles. Nonetheless, riders are 37 times more likely than passenger car occupants to die in a crash and 9 times more likely to be injured.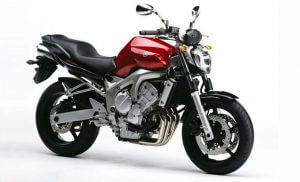 INSURANCE FOR A MOTORCYCLE ACCIDENT INJURY IN MINNESOTA
Unfortunately, under MN law, a motorcycle is not defined as a "motor vehicle." This means the biker often has limited or no medical benefits and wage loss benefits from their own motorcycle insurance following an accident. While bikers can purchase MN no-fault insurance for a motorcycle injury accident, they need to ask for it. Unlike with cars, No Fault insurance is not automatically included in motorcycle policies. Bikers especially should understand the importance of having no-fault insurance.
Please talk to your insurance agent and read your motorcycle insurance policy to make sure it has the coverage you expect and need.  Regardless, if you are injured in an accident while riding a motorcycle, call us.  A top MN motorcycle accident attorney will discuss your particular situation and advise you of your rights.
INJURED IN MOTORCYCLE CRASH – LAWYER
Our personal injury lawyers in MN have handled many different types of injury cases where a motorcycle was hit by a car or cut off. Injuries where a person on a motorcycle is hit by a car or truck usually include broken or crushed bones. Often the motorcycle rider is injured in the accident by contact with the ground after being thrown from the bike.  Frequently, this is because the motorcycle is cut off by a car or truck, causing the bike driver to lay down the bike while at high speed.
Our top motorcycle accident injury lawyers MN almost always see severe road rash burns from motorcycle accidents. Unfortunately, our best motorcycle accident lawyers too often see head injuries. Wearing a helmet definitely offers some protection in motorcycle accidents, but not necessarily.
MOTOR CYCLE ACCIDENT INJURY COMPENSATION WHERE OTHER DRIVER IS AT FAULT
Even if you don't have no-fault coverage for your motorcycle accident injury, a top accident injury lawyer may be able to help. Our lawyers work to get you compensation from the insurance for the car that hit your motorcycle and injured you. Our MN personal injury attorneys will investigate the facts and look for evidence of fault on the other driver. Even if the police report initially puts you at fault, it may be possible to prove your case with witness statements and an accident reconstruction expert.
It is important to keep the motorcycle in the condition it was in at the time of the accident. In other words, don't fix it, so we can rule out mechanical failure of the bike as a contributing cause of the motorcycle accident. The primary focus of our best MN motorcycle crash attorneys is to get you complete and fair compensation for your injuries caused by the motorcycle accident.
If you are a passenger on a motorcycle, you have rights as well. You are more likely to have access to No-Fault insurance to pay for your medical bills. A motorcycle passenger injured in an accident can bring a claim against the insurance of the driver of their bike as well as the car that hit them. Again, this may require significant investigation. Therefore, please contact our motorcycle accident injury lawyer in MN as soon as possible.
EXPERIENCED MOTORCYCLE ACCIDENT INJURY ATTORNEY IN MN
Our motorcycle accident attorneys have represented many Minnesota motorcyclists who have been injured because an automobile driver was not keeping a proper lookout. In many cases, the car made a sudden lane change or pulled out onto a road in front of the motorcycle. Unfortunately, motorcycle injuries are often serious, resulting in fractures, head injuries, or even fatalities. See also, HOW TO GET MEDICAL BILLS PAID.
Pam Rochlin and David Rochlin are Minnesota personal injury attorneys with more than 25 years' experience. We have successfully handled hundreds of motorcycle and car accident injury cases throughout Minnesota. Pam was a former partner at Meshbesher & Spence, now offering small firm attention to her clients.
A motorcycle accident injury lawyer can meet with you to discuss your case at our offices in Edina, Woodbury and Minneapolis MN. Our attorneys also come to your home to discuss your motorcycle injury accident in St. Paul MN, Rogers MN, Elk River, and Maple Grove. Also, Brooklyn Park MN, Chanhassen, Chaska, and other cities throughout Minnesota.
Free Consultation and No Fees Unless You Receive Compensation.