MOTORCYCLE DRIVING RULES – ACCIDENT ATTORNEYS MINNESOTA
Motorcycle accidents happen too frequently in Minnesota.   If you are injured because a car cut you off while you were riding, or hit you on the road, you need strong representation from a top MN motorcycle accident lawyer. Most of the motorcycle crashes our lawyers handle involve a car or truck not paying attention to what is around them and not seeing the motorcycle in the next lane, or pulling out onto a road in front of an oncoming motorcycle.  A best motorcycle accident injury attorney in MN understands this and makes sure the investigation is thorough to prove the injured rider's case.
It is also important for motorcycle riders to know and follow the rules of the road, so that if an accident does happen, the rider will not be blamed. It is very common for drivers, or their insurance company, to blame the motorcycle biker for the crash with the automobile. In addition to making sure the car's auto insurance can't blame you, you should of course also know and follow the motorcycle driving rules for your own safety.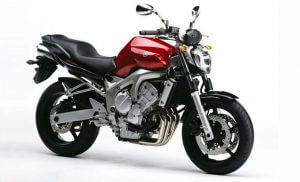 Minn.Stat. 169.974, Subd. 5. 
Driving rules.
(a) An operator of a motorcycle shall ride only upon a permanent and regular seat which is attached to the vehicle for that purpose.
No other person shall ride on a motorcycle; except that passengers may ride upon a permanent and regular operator's seat if designed for two persons, or upon additional seats attached to the vehicle to the rear of the operator's seat, or in a sidecar attached to the vehicle; provided, however, that the operator of a motorcycle shall not carry passengers in a number in excess of the designed capacity of the motorcycle or sidecar attached to it. No passenger shall be carried in a position that will interfere with the safe operation of the motorcycle or the view of the operator.
(b) No person shall ride upon a motorcycle as a passenger unless, when sitting astride the seat, the person can reach the footrests with both feet.
(c) No person, except passengers of sidecars or drivers and passengers of three-wheeled motorcycles, shall operate or ride upon a motorcycle except while sitting astride the seat, facing forward, with one leg on either side of the motorcycle.
(d) No person shall operate a motorcycle while carrying animals, packages, bundles, or other cargo which prevent the person from keeping both hands on the handlebars.
MOTORCYCLE RIGHTS AND DUTIES
(e) No person shall operate a motorcycle between lanes of moving or stationary vehicles headed in the same direction, nor shall any person drive a motorcycle abreast of or overtake or pass another vehicle within the same traffic lane, except that motorcycles may, with the consent of both drivers, be operated not more than two abreast in a single traffic lane.
(f) Motor vehicles including motorcycles are entitled to the full use of a traffic lane and no motor vehicle may be driven or operated in a manner so as to deprive a motorcycle of the full use of a traffic lane.
(g) A person operating a motorcycle upon a roadway must be granted the rights and is subject to the duties applicable to a motor vehicle as provided by law, except as to those provisions which by their nature can have no application.
(h) Paragraph (e) of this subdivision does not apply to police officers in the performance of their official duties.
(i) No person shall operate a motorcycle on a street or highway unless the headlight or headlights are lighted at all times the motorcycle is so operated.
(j) A person parking a motorcycle on the roadway of a street or highway must:
…
(2) park the motorcycle in such a way that the front of the motorcycle is pointed or angled toward the nearest lane of traffic to the extent practicable and necessary to allow the operator to (i) view any traffic in both directions of the street or highway without having to move the motorcycle into a lane of traffic and without losing balance or control of the motorcycle, and (ii) ride the motorcycle forward and directly into a lane of traffic when the lane is sufficiently clear of traffic.
TOP MOTORCYCLE ACCIDENT LAWYERS
Pam Rochlin and David Rochlin are Minnesota personal injury attorneys with more than 25 years' experience successfully handling hundreds of motorcycle and car accident injury cases throughout MN. Pam was a partner at Meshbesher & Spence, and now has her own firm offering personal attention to her clients.
Our best motorcycle accident lawyers can meet with you to discuss your injury case at our offices in Edina, Woodbury and Minneapolis. Our attorneys also come to the hospital or your home to discuss your motorcycle accident in St. Paul, Rogers MN, Elk River, Maple Grove, Brooklyn Park MN, Chanhassen, Chaska, and other cities throughout Minnesota. We work to make sure your medical bills are paid, lost wages reimbursed, and you are fully and fairly compensated for pain and suffering resulting from the crash.
A top motorcycle accident injury lawyer from our office will provide you with a free initial consultation and we never charge anything unless we are successful in getting compensation for you and your family.
MOTORCYCLE SAFETY INFORMATION
For additional information on motorcycle safety, check out these websites: Motorcycle Safety Foundation http://www.msf-usa.org/. American Motorcyclist Association https://www.facebook.com/aba.nation.HQ?fref=ts. Wikipedia has a good article on motorcycle safety. http://en.wikipedia.org/wiki/Motorcycle_safety. Even more resources.