SLIP FALL INJURY AT A BAR TRIP FALL INJURY LAWYERS
A bar or nightclub owner is responsible for a slip and fall injury at a bar in MN, just like any other store owner. Under MN law, the nightclub or bar is not automatically or always responsible for the injury just because you fell on their property. However, they are responsible if the bar did something wrong that caused the slip and fall or tripped and fell accident.
In our attorneys' view, the bar should have extra responsibility if someone is injured at a bar if they fell at the bar because the owner is selling drinks knowing the customers will have impaired balance and perception from the alcohol. See our Slip and Fall at Business page. Our best lawyers for tripped fell or slip fell injury at a bar or restaurant make sure that our clients are fully and fairly compensated for their injuries.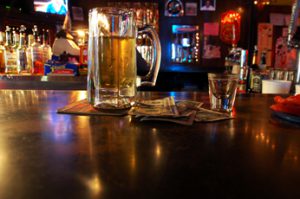 Most bars and nightclubs in big cities now have multiple cameras recording everything that goes on inside, and sometimes outside, the bar. However, they don't always save the tape from the cameras, especially if the tape shows something unfavorable to the bar. Therefore, if you are injured at a bar, you should contact a top personal injury attorney as soon as possible so that we can try to get the videotape from the bar. Also, witness statements are usually critical in nightclub and bar cases, and the sooner a lawyer can send out our investigator for your accident injury case, the more likely we are to find the witnesses and get them to talk while their memories are solid.
MN NIGHTCLUB AND BAR INJURY ATTORNEYS PAM ROCHLIN AND DAVID ROCHLIN
Please call us and speak with an attorney as soon as possible for a free consultation if you are injured at a bar or nightclub because you slipped and fell or tripped and fell in an accident, so we can discuss the facts with you and start our investigation. Pam Rochlin and David Rochlin are Minnesota personal injury lawyers with more than 25 years of experience successfully handling hundreds of cases where people have been injured at a bar in MN, and other personal injury cases. We will discuss your case with you and explain your rights. A lawyer will meet with you at our office or your home.
Our attorneys will meet with you to discuss your bar injury at our offices in Minneapolis MN, St. Louis Park, Woodbury, and Edina. Our lawyers also frequently meet with people injured at a bar or restaurant to discuss their bar attack or injury at their homes in St. Paul MN, Rogers, Brooklyn Park, Bloomington, Richfield, Apple Valley, Roseville, Maplewood, Maple Grove, Chanhassen, Chaska, and other surrounding cities in Minnesota. There is no obligation on your part, and we never charge anything unless we get compensation for you.