SNOWMOBILE ACCIDENT INJURY LAWYER
The MN Star Tribune reported that fifteen people died in snowmobiling accidents in Minnesota last year. It was the deadliest year for snowmobile riders since 2010. Our top snowmobile accident lawyers represent people injured in a crash or rollover accident, including when a snowmobile is hit by a car. We work to make sure people injured in a snowmobile accident are fully compensated for medical bills, lost wages, and other compensation.
Authorities attribute a variety of factors to the snowmobile injury and death rate, speed and alcohol high among them. Of the 15 people killed in a snowmobile accident last year, seven were alcohol related. Reports kept by the Minnesota Department of Natural Resources (DNR) show that nearly two-thirds of the 61 snowmobile fatalities in the past five years involved alcohol and could easily have been prevented. However, despite the recent surge, snowmobile deaths have actually fallen substantially since the 1990s, when fatalities regularly topped 20 a year and peaked at 32.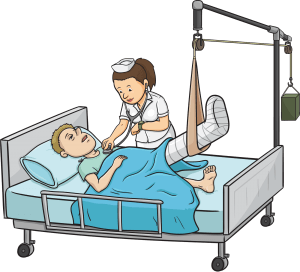 The Star Tribune article also pointed out that Minnesota is safer than Wisconsin for snowmobile riders. That state saw 19 people die last year on a snowmobile, even though it has far fewer registered vehicles. There is no daytime speed limit for riders across the border, while Minnesota restricts snowmobile speed to 50 miles an hour.
INJURED IN SNOWMOBILE CRASH COMPENSATION
Minnesota has more registered snowmobiles — 258,000 — than any other state. We have 22,000 miles of snowmobile trails winding from the Twin Cities to the North Shore to the Northwest Angle and beyond. With that many potential riders, and the number of fatal injury snowmobile accidents, the DNR has intensified its safety education. The program trains 8,000 students a year, with a classroom course and an evaluation of drivers on the snowmobile.
In the article, the Star Tribune quoted Jon Paurus, acting enforcement education coordinator for the DNR. Paurus says the trend of drinking while snowmobiling has been decreasing over the past few decades, while fewer people are drinking before getting behind the wheel of an automobile. However, snowmobile drivers can be charged with driving under the influence just as if they were in a regular vehicle. State conservation officers patrol areas where snowmobilers ride and watch for people who have been drinking. This may explain why snowmobile accident injury cases have gone down over the years.
Of course, serious injury accidents happen when snowmobile riders hit something — a rock on a frozen river, a trailer, an embankment, a car. Some riders have drowned or had serious spinal injuries. One teenager who had been drinking died when the snowmobile he and a passenger were using to tow a fish house broke through the ice. And some of the victims crashed while not wearing a helmet.
EXPERIENCED INJURY LAWYERS
Pam Rochlin and David Rochlin are Minnesota personal injury attorneys with more than 25 years' experience. We have successfully represented hundreds of people injured in an accident, including snowmobile accident injuries in MN. Pam was a former partner at Meshbesher & Spence and offers small firm personal attention to her clients. If you have been injured in a snowmobile crash, or a family member has been killed in a snowmobile accident, a best MN lawyer can meet you to discuss your case at our offices in Edina, Woodbury, and Minneapolis.
Our snowmobile accident lawyers also meet people at their homes to discuss a snowmobile accident injury in St. Paul, Brainerd MN, Rogers, Elk River MN, and St. Cloud MN. Also, Maple Grove, Brooklyn Park, Chanhassen, Chaska, and other cities throughout Minnesota. We will always provide you with a free initial consultation. Further, we will never charge anything unless you are compensated for your injury.