WORKERS COMPENSATION LAWYER MN
If you are injured on the job in Minnesota, you have the right to workers compensation benefits. This includes having your medical bills paid, disability payments for your lost wages, rehabilitation, training for another type of job, and several other important benefits. Your right to these benefits does not depend on your employer being at fault.  In fact, you have the right to workers' comp benefits in MN even if YOU are at fault in causing your injury.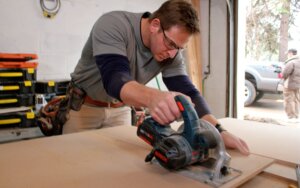 Because the MN workers' compensation system is set up in this no-fault way, workers ideally should not need a workers compensation lawyer to obtain benefits, the benefits should be paid by workers compensation insurance without argument. Unfortunately, there are still sometimes disputes that come up regarding work injuries and a workers compensation attorney may be necessary. The biggest areas of contention are usually whether the injury really occurred on the job (for example, if the employee injured his back on the job, the insurance company may argue that the problem was not caused by the job but was actually long term degeneration) and the extent of the injury (for example, does the employee need continuing treatment or has the injury actually healed and is ready to return to work.) When these issues come up, a workers compensation lawyer may be required.
The trade-off for worker's compensation benefits in Minnesota is that the employee is limited in the compensation he or she can receive from the employer, even if the employer is actually at fault in causing the injury. MN worker's comp benefits are determined by a specific printed schedule, and additional compensation is generally not available against the employer. For example, if the employer negligently drops a hammer on your foot, the compensation is the same as if you drop the hammer on your foot yourself. The workers comp schedule does not pay more because the employer or a co-employee was negligent in causing your injury and you generally cannot sue the employer.
COMPENSATION IN ADDITION TO WORKERS COMPENSATION
However, while an injured worker is limited in compensation that can be received from the employer for a work injury in MN, the employee can still get additional compensation if the injury was caused by a third party. Our personal injury lawyers represent people injured on the job for these third party claims. For example, if a worker is injured in a car accident while on the job, our attorneys would represent the worker in his claim against the other driver for additional compensation from the driver's insurance. Likewise, if a worker is injured on the job because of a defective machine or other product, we would represent the worker in a claim against the manufacturer. Our lawyers have also represented postal workers for dog bite claims against homeowners or slip and fall claims against property owners, and construction workers who have been injured by a third party at the job site. In these situations, the worker is injured on the job so they get workers compensation benefits, but the injury was caused by a third party not related to the work, so an additional claim can be brought against that third party.
Many of our clients will have a MN workers comp lawyer to help with the workers comp benefits.  When our attorneys take the case against the third party, we will coordinate with a top workers comp attorney to make sure our client gets complete and fair compensation for the injury.
PERSONAL INJURY LAWYERS WORK ACCIDENT
If you have been injured on the job while working and are entitled to MN workers compensation benefits, please call our injury lawyers to discuss your case. If you are being denied workers comp benefits, we will refer you to one of the workers comp attorneys in MN that we work with regularly. Our personal injury attorney will also answer your questions and advise you on your rights if you have a potential claim against a third party that caused your injury. Our personal injury lawyers have more than 25 years' experience successfully helping hundreds of people get fair and complete compensation for their injuries. If you have been injured at work, we will provide you with a free initial consultation. An experienced lawyer will discuss your workers compensation injury case at our offices in Edina, Minneapolis MN, St. Louis Park and Woodbury. We will also meet you at your home if you have been injured in a work accident in St. Paul MN, Forest Lake, Roseville, Maplewood, Brooklyn Center, Anoka MN, Rogers, Maple Grove, Chanhassen, Chaska MN, Burnsville, Richfield and other cities throughout Minnesota.