MINNESOTA ATTORNEYS FOR INJURY BY DEFECTIVE EQUIPMENT OR BAD MACHINE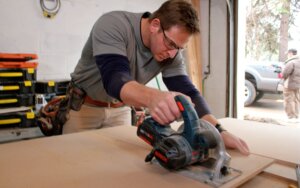 Every day people in Minnesota and throughout the country are seriously injured or killed by a defective machine or bad equipment. Sometimes, a careless manufacturer just puts a greater priority over profits than safety design or quality control of their manufacturing processes. This places the lives of people using the bad equipment or machine in jeopardy. Our MN defective product lawyers have seen many cases of defective products or equipment disfiguring, maiming, electrocuting, and burning innocent people. We take these cases very seriously and will sue the negligent manufacturer of the machine to get fair and complete compensation for our clients.
INJURED BY BAD EQUIPMENT OR MACHINE ACCIDENT ON THE JOB – MN LAWYER
If you are injured in a bad equipment accident or machine accident while you are working in Minnesota, you are entitled to workers compensation benefits, just like you would be if you were injured any other way while on the job. You will be entitled to your MN workers comp benefits regardless of how the accident happened or who was at fault.
WORKERS COMPENSATION AFTER DEFECTIVE MACHINE OR BAD EQUIPMENT ACCIDENT IN MN
Your workers comp insurance benefits will include most of your lost wages, medical bills, and a number or other benefits, including a direct payment to you if you have suffered a permanent injury.  Workers compensation payments for a machine accident is helpful, but it is limited and does not provide complete compensation. In addition to MN workers comp benefits, however, you may also be entitled to compensation from the manufacturer of the bad machine or equipment. Our defective product attorneys in MN have handled many cases where our client receives both workers comp and additional compensation from the third party that was at fault. Workers Compensation benefits are limited, so to be fully compensated, you need to pursue the equipment or machine manufacturer's insurance as well. In addition, the defective equipment or machine manufacturer may have to repay the workers comp insurer for the accident, which will help reduce your employer's workers comp rates.
Our attorneys' primary focus is to get you fair and complete compensation for your injuries.
If you have been injured by a defective machine or bad equipment while you were working or on the job in Minnesota, you should talk to an attorney as soon as possible so that we can investigate your case and advise you of your rights. We are personal injury lawyers handling defective product cases throughout Minnesota. We can help you if you are injured at your employer's premises or if you are at a job site or injured at a construction site. A defective product lawyer will provide you with a free initial consultation, and we only ever charge based on a percentage of what we collect for you.
DEFECTIVE PRODUCT LIABILITY IN MN
Minnesota has strict product liability laws that hold manufacturers and sellers liable when their defective product, defective equipment or defective machine injures someone. This makes sense for several reasons. Two of the primary reasons are: 1) the manufacturer is in the best position to make sure they have designed and manufactured the product, equipment or machine safely, and knowing that they will have to pay for the damages if they injure people is a good incentive to make sure they don't make defective products or defective equipment in the future; and 2) the manufacturer is in a better position to pay for the medical bills and other costs for the person injured by a bad product or equipment because that is the business they are in and they can spread the cost over the many sales that they make – versus the unlucky injured person having to pay the whole cost themselves.
If you or a loved one have been injured by a defective or dangerous product, equipment or machine, we can help. Our top Minnesota attorneys at Rochlin Law Firm, Ltd. have successfully recovered millions of dollars in settlement and verdicts for people injured by bad products and in other accidents. Our product liability attorneys can answer your questions and offer guidance in the wake of any type of injury or the loss of a loved one caused by a dangerous or defective product. Because these cases usually involve an injured consumer fighting a large corporation, it is critical to involve personal injury lawyers who are experienced in product liability cases. Our top defective product lawyers have built a reputation of tirelessly battling large corporations and insurance companies to get our clients the compensation they deserve. See also, How To Make A Claim For A Defective Product Injury.
The most important thing you can do to help us and help your case is to SAVE EVERYTHING and take lots of pictures. Keep the bad equipment or machine in exactly the condition it was in at the time of your injury. DON'T let anyone throw anything away, not even your clothing. If possible, don't even move anything. We need all the equipment parts even if they are partially destroyed.
Please call us right away for a free consultation with an attorney if you are injured on the job because of a bad product or equipment. Pam Rochlin and David Rochlin are Minnesota personal injury lawyers with more than 25 years of experience successfully handling hundreds of accident injury cases. We will discuss your case with you and explain your rights.  A MN defective equipment or defective machine lawyer will meet with you at our office or your home. Our top defective product attorneys will meet with you to discuss your case and injuries at our offices in Minneapolis MN, St. Louis Park, Woodbury, and Edina. Our bad machine and bad equipment lawyers also frequently meet with injured people and discuss their cases at their homes in St. Paul MN, Chanhassen, Chaska, Eden Prairie, Maple Grove, Rogers, St. Cloud, Brooklyn Park, Bloomington, Richfield, Apple Valley, Roseville, Maplewood, and other surrounding cities in Minnesota. There is no obligation on your part, and we always only charge a percentage of what we collect for you.