PASSENGERS INJURED DRUNK DRIVER CRASHED – CAR ACCIDENT ATTORNEY
Prosecutors charged a 22-year-old man with criminal vehicle operation Monday after police say he drove drunk and crashed his vehicle into a Green Line light-rail power pole in St. Paul.  As a result, this drunk driver injured the four passengers inside his car. One person in the vehicle remained in critical condition Monday. Our car accident lawyers have represented many passengers in situations like this.
The driver admitted to investigators that he consumed "several glasses of a hard-liquor mix" before the Friday afternoon crash, according to the criminal complaint.  The St. Paul man faces four felony-level counts of criminal vehicular operation for drunk driving. He was arrested Friday after officers arrived at the crash at University Avenue and Chatsworth Street about 4:45 p.m. and found him walking nearby.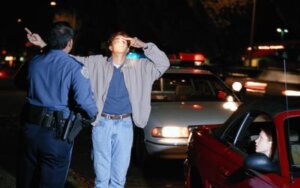 DRIVRING DRUNK PUTS PASSENGERS AT RISK
The driver was slurring his speech and smelled of alcohol, the complaint said. The four passengers riding with the drunk driver remained trapped inside his vehicle. Further, a preliminary breath test indicated his blood-alcohol level was 0.118, legal documents say. The results of a blood test are pending. The legal limit to drive in Minnesota is 0.08. A top auto accident lawyer has the experience to fully investigate a driving under the influence crash and hold the responsible driver accountable for injuries to his passengers.
The allegedly drunk driver of the vehicle in the car accident told police he was traveling eastbound on University Avenue when he went into the left turn lane to try and pass another vehicle, according to a police spokesman. In addition, he said he overcorrected as he switched back to his lane and ended up striking a power pole on the Green Line tracks.  Our lawyers know that this type of crash can produce a serious injury for the passenger or driver.
Paramedics took the injured passengers to Regions Hospital. One car accident passenger was listed in critical condition and the others were in good condition on Monday and then released.
PENALTIES FOR DRUNK DRIVER ACCIDENT
The drunk driver also was injured, but has since been released from the hospital and is being held in the Ramsey County jail. He told police at the scene that he only had a glass or two of hard liquor before the accident, but later admitted to consuming "several glasses," the complaint said. He sadly told officers that his actions caused him "to fail his friends and that he deserve(d) whatever punishment he receives," according to legal documents.
His vehicle landed between the tracks after the crash, leading to light-rail service being disrupted for several hours. His criminal record includes a petty misdemeanor theft conviction in 2016 and two minor traffic violations. He was charged in January with driving without insurance and possession of a small amount of marijuana. That case is still pending.
TOP CAR ACCIDENT ATTORNEYS
If you were a passenger injured in a Minnesota car accident because the driver of the car you in was drunk, call attorney Pam Rochlin. Our best car accident lawyers have over 25 years' experience representing hundreds of people injured in crashes throughout MN, including passenger injury because of a drunk driver. We will explain the insurance issues to you and protect your rights. You can meet an auto accident lawyer to discuss your injury case at our offices in Edina, Minneapolis, St. Louis Park and Woodbury.  An auto accident lawyer will also come to your home in St. Paul, Roseville, Forest Lake, Anoka, Chanhassen, Albert Lea, Burnsville, and other cities throughout Minnesota.