DIDN'T STOP FOR STOP SIGN MN CAR ACCIDENT LAWYERS
Two people died following a two-vehicle crash in Vermillion Saturday night. According to the Dakota County Sheriff's Twitter feed, this tragic auto accident occurred at 190th Street East and Goodwin Avenue outside of Vermillion. The Dakota County Sheriff's Office responded to this serious accident immediately. Unfortunately, it was a two car crash that resulted in two deaths. Minnesota State Patrol is investigating. Further info will be released on Sunday.
Witnesses reported a Ford F-150 did not slow for the stop sign at 190th. The pickup truck collided with a Chevy Traverse. Two people were pronounced dead at the scene, according to the sheriff's office. In addition, there was also a 12-year-old passenger in the truck. There were three children, ages 5, 5 and 2 that were passengers in the other vehicle. The children were transported to hospitals with non-life threatening injuries, the sheriff's office said. Our car accident attorneys handle many cases like this where the other driver was not paying attention. The driver may have been distracted by the children or looking at his phone. It only takes a second of inattention to cause a tragic accident like this.
THE BEST CAR ACCIDENT LAWYER FOR YOU
If you have been injured in a car accident, call us for a free consultation with a best MN attorney.  Our lawyers have over 25 years' experience successfully representing people injured in a car accident throughout Minnesota. Pam Rochlin has been voted a super lawyer for many years. She is a former partner with Meshbesher, offering personal attention to our auto accident injury clients. Also, she was previously elected president of Minnesota Women Lawyers.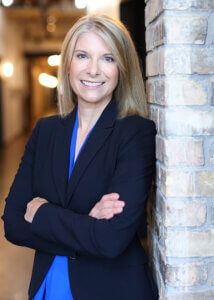 You can meet our best MN car accident lawyers at our office in Edina, Minneapolis, St. Louis Park or Woodbury.  We will answer your questions, protect your rights, and make sure you get the insurance compensation you are entitled to. A car accident injury lawyer will also come to you at your home or by Zoom. We meet with people in St. Paul, Roseville, Apple Valley, Albert Lea, Brooklyn Park, Anoka, Plymouth, and other cities throughout Minnesota.