CAR ACCIDENT IN MN CAN'T SUE

INSURANCE COMPANY MUST SUE OTHER DRIVER – MN ATTORNEY
Car accident lawyers in Minnesota are often asked how to sue the auto insurance company of the other driver.  Unfortunately, in MN after a crash you can't sue the other driver's insurance company.  Technically, you must sue the other driver, even though the insurance company is ultimately responsible for payment.
What is the reason for this? It is just the law in MN. However, a more complete answer includes the reason behind the law: The insurance company of the driver did not cause the car accident. When an automobile crash occurs, the person who caused it is responsible, not their insurance company. Therefore, it is the person responsible who must technically be sued even though the insurance company actually pays.
The insurance policy for a driver who caused the crash is a contract. The insurance company has agreed to cover the driver for his negligence in causing a car accident. However, the insurance company does not have a direct obligation to the people injured in the car accident. Therefore, our car accident lawyers in MN always explain to clients that it is the other driver who has to be sued, but the auto insurance company will pay any settlement or judgment.
One of the first cases to discuss this MN auto accident insurance law is Gjovik v. Bemidji Local Bus Lines. The case was decided by the Minnesota Supreme Court in 1947. It basically explains the law the same way our MN car accident lawyers would explain it if you call our office.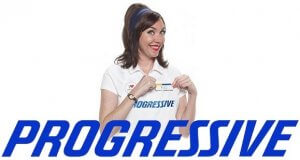 CAR ACCIDENT INSURANCE LAWYERS
Of course, like everything with the law, there are exceptions.  For example, if you are injured in a car crash but the other driver doesn't have insurance. In that situation, YOUR auto insurance has to pay you uninsured benefits. That is a contract between you and your auto insurance company. In fact, that coverage is required in every MN policy. In that situation, you can sue your auto insurance company directly. Our top car crash lawyers have handled many cases where the driver that caused the crash was unfortunately not insured. In those cases, we can sue your insurance company, even though the other driver caused the accident.
Another exception that sometimes comes up for our car accident attorneys is where the other driver's insurance company claims that the other driver actually did not have coverage at the time of the accident. For example, they may claim that the driver missed a premium payment and the policy was cancelled. In those cases, a car accident attorney is sometimes able to settle the case with the other driver and have him assign his claim against his insurance company to our client. Our car accident attorneys in Minnesota can then sue the other insurance company directly because the other driver assigned his rights against his auto insurance company to our client.
CALL FOR FREE CONSULTATION GET QUESTIONS ANSWERED
Insurance issues after a car accident injury in MN can be complicated. However, you can call us and speak with a lawyer for a free consultation. Pam Rochlin and David Rochlin are car accident attorneys with more than 25 years' experience representing hundreds of people in auto and motorcycle cases. Our primary focus is on getting you and your family fair and full compensation if you have been injured in an auto accident. We have offices in Edina, Woodbury MN, Minneapolis, and St. Louis Park where you can meet with a top car accident attorney to discuss your case.
Our lawyers will also meet with you and your family at your home.  An auto accident lawyer will come to your home in St. Paul, Roseville, Forest Lake, and White Bear Lake. Also, Anoka MN, Brooklyn Park, Brooklyn Center, Maple Grove, Plymouth MN, Eden Prairie, Apple Valley MN, Burnsville, Albert Lea, and other cities throughout Minnesota. Our car accident injury lawyers MN will provide you with a free initial consultation to explain your rights to you. Further, we never charge anything unless you receive compensation for your injuries.