SPEEDING CAR CAUSES SERIOUS CAR ACCIDENT INJURY – CAR ACCIDENT LAWYERS MN
Minnesota law enforcement gave out 20,000 speeding tickets last month. This was part of a campaign to crack down on a worsening problem. Unfortunately, this is a problem our car accident lawyers MN are well aware of. Speeding has become a bigger problem ever since Covid.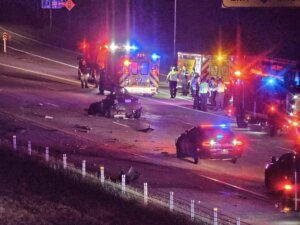 A recent Star Tribune article noted this law enforcement effort. Many of the tickets were given for people driving over 100 m.p.h. Not surprisingly, that kind of reckless driving results in many tragic crashes. In fact, despite continued car safety advances, fatalities on the road are still higher than before Covid. The article notes that the most speeders outside of the metro area were in Elk River and Rochester. The cost of a speeding ticket varies by county, but typically costs more than $110 for traveling 10 mph over the speed limit.
Of course, the cost of a speeding ticket is just the start of the real cost of speeding. The increased number of accidents makes everyone's insurance go up. Also, a high-speed accident results in greater damage and injuries. Many of the car accident cases our lawyers handle are life-changing for the people involved.
CAR ACCIDENT LAWYERS MN
If you have been injured in a crash, call our top car accident lawyers for a free consultation. An experienced attorney will answer your questions and protect your rights. Our injury lawyers have more than 25 years' experience helping people throughout Minnesota. Our primary focus is to get you the compensation you are entitled to. We have no sympathy for a speeding driver. They must be held accountable for their irresponsible behavior.
You can meet a car accident lawyer at our offices in Minneapolis, Woodbury, and Edina. However, we also come to people's homes throughout MN.