CAR ACCIDENT LAWYERS
Fox News reported that a 41-year-old man was killed and three others were seriously hurt in a rollover crash in Minneapolis. This happened early Monday morning. The information about the car accident came from the State Patrol.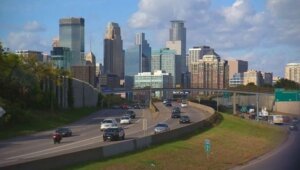 The Minnesota State Patrol's report says the 41-year-old man was driving a Chevy Suburban north on Interstate 35W at a high rate of speed. At some point, he lost control and rolled from the interstate onto Johnson Street.
Unfortunately, the driver was killed. In addition, three other, including a 28-year-old Little Canada manand a 37-year-old Minneapolis man, were taken to the hospital with non-life-threatening injuries. The passengers were not wearing seatbelts, the State Patrol's report says.
It is unclear at this point why the driver lost control of his car. There can be many explanations for a car crash. However, in most cases, it is driver inattention or distraction. Our car accident lawyers have handled hundreds of cases over the past 25 years.
CAR ACCIDENT LAWYERS – MINNEAPOLIS AND THROUGHOUT MINNESOTA
Car accident lawyers are necessary to work out the insurance issues. For example, there can be significant medical bills. By law in Minnesota, some bills will be paid by your auto insurance, and some by your health insurance. However, if the other driver is at fault, their insurance may have to repay your health insurance. Unfortunately, the law in this situation is complicated. Our car accident lawyers have the experience and knowledge you need to make sure things are done correctly.
The primary concern of car accident lawyers is to get compensation for our clients. Although the medical bills must be paid, there are other factors to be considered. For example, the injured party may have lost income from missed work. Also, there may be future needs that must be accounted for. In many cases, there is a significant claim for pain and suffering. Our top car accident lawyers work with you to get the best possible results.
If you have been injured in a Minneapolis car accident, call us for a free consultation. Our car accident lawyers will answer your questions and explain your rights. In addition, there is no charge ever unless you receive compensation.