ST. PAUL CAR HIT BY SEMI TRUCK MN INJURY LAWYERS
A recent crash in St. Paul between a Semi and a car points to the need for further improvements in truck safety.  Our best truck car accident lawyers have represented many people in St. Paul and throughout Minnesota on these serious injury cases. There is now technology available to alert the truck driver to slowing traffic or even automatically slow the truck down.  In addition, technology exists to make sure the driver stays awake and stays in his lane.  These improvements in semi-truck safety are not expensive in comparison to the cost of a collision. Nonetheless, they are still not installed in most trucks on the road.
When the trucking company decides not to install safety equipment, it allows the truck to rear end a car on the road or make a sudden turn that causes the truck to jackknife. This is something our lawyers for truck accident point out in these often tragic cases. The size and weight of a semi truck increase the potential for serious injury. Particularly when there is an accident with a car. Of course, there are many large semi-trucks driving the roads of St. Paul every day. Therefore, the potential for a car accident with a truck is great, and the St. Paul police and State Patrol are kept very busy.
CAR ACCIDENT ATTORNEY ST. PAUL – INJURED IN CRASH
Our Auto Accident Lawyers have represented many people injured while driving their car because they were hit by a truck in St. Paul and throughout Minnesota. There are frequent auto truck accidents in St. Paul because of the high traffic on Highway 94, Highway 494, 35E and other main highways in the areas around St. Paul. Unfortunately, when a semi hits a car, it frequently produces significant damage and injuries. Our car accident lawyers see this in St. Paul or anywhere else in Minnesota.
If you are injured in a St. Paul MN car accident with a truck, call our office for a free consultation with an experienced lawyer. Our top injury lawyers frequently meet people throughout Saint Paul MN to discuss truck accident injury cases, including West St. Paul, Roseville, Egan, South St. Paul, and the surrounding areas.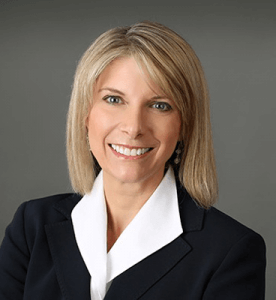 Pam Rochlin is a top rated MN car accident lawyer who has represented hundreds of car accident victims in St. Paul and throughout Minnesota. Our primary focus is to get justice and make sure you are fairly and completely compensated for your injury and other losses from the accident.