ST. PAUL TEENAGER HIT BY CAR IN CROSSWALK – HAD GREEN LIGHT – ATTORNEYS SUE DISTRACTED DRIVER
A recent Star Tribune article reported that a teenage boy was struck by a school bus Thursday morning as he crossed a busy St. Paul intersection. He was severely injured. The collision occurred at Maryland Avenue and Dale Street in St. Paul MN, according to a police spokesman. The 15-year-old was taken to Regions Hospital and remained in critical condition as of late Thursday. The pedestrian boy had the green light as he was hit while crossing the road intersection. This is the tragic type of situation our lawyers have seen too many times during our 25 years' of practice.
Police said the boy, who attends nearby Como Park High School in St. Paul, suffered internal injuries from being hit while crossing the street.
A witness noticed the commotion, went to investigate, and found the boy under a school bus that stopped in mid-turn on Dale just south of Maryland. "I ran over and just tried to keep him calm," the witness said. "He was conscious but not all there. I don't think he knew what hit him." The boy had blood around his temples and above his eyes, and his legs, which were under the bus but not pinned down, looked "broken, crushed," the witness said.
Another St. Paul woman who stopped a few hours after the collision said she had come from Como Park High School, which was "chaotic." She said that the boy was her son's friend and they were on the school's robotics team together.
ST. PAUL HIT BY CAR INJURY ATTORNEYS MN
Our car accident lawyers have represented pedestrians hit by a bus or car in the crosswalk in St. Paul and other cities in Minnesota.  We hope the boy make a speedy and complete recovery.  However, he will undoubtedly need significant medical treatment resulting in substantial medical bills as a result of this auto accident.  Our attorneys know that his life will also be upended during the recovery process from being hit walking in the crosswalk in St. Paul.  He may have permanent injuries because of this distracted driver.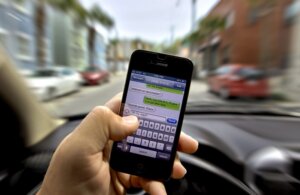 If you or a family member are hit by a car while crossing the street at an intersection, call our office and speak with an experienced lawyer for a free consultation. Our car accident injury attorneys have 25 years' experience representing many people injured in a car accident in St. Paul, Roseville, Woodbury, Eagan, South St. Paul, Como, and other cities throughout Minnesota.
Pam Rochlin is a former Partner at Meshbesher & Spence, offering personal attention to our clients. A top car accident pedestrian lawyer will meet you at our office or your home anywhere in St. Paul. Our primary focus is to make sure our clients are fairly and completely compensated after they have been injured in an accident while crossing the street or any other way.