FUTURE MEDICAL BILLS AND CARE FROM ACCIDENT – PERSONAL INJURY LAWYERS
The primary focus of our top Minnesota personal injury attorneys is to make sure that our clients get complete compensation for their injuries after an accident.  This includes medical bills, lost wages, and pain and suffering.
One of the issues that comes up for an accident injury lawyer is to make sure there is enough money set aside for future medical treatment and care after an accident.  Future medical bills are always something to be concerned about after being injured in an accident, and they are an important part of each MN case our best personal injury lawyers handle. This is particularly important to our clients because they want to know they won't get stuck for their future medical bills for something that was not their fault, or even worse, not be able to afford and get the future care they need because of the accident injury.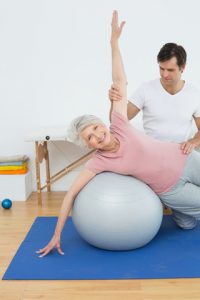 HOW TO PROVE FUTURE MEDICAL CARE ACCIDENT NEEDS
There are two requirements to get future medical expenses in an insurance settlement or trial: The first requirement is for the accident injury lawyer to prove that future medical treatment will be needed by the person injured in the accident. The second requirement is to establish the amount or cost of the future medical care because of the injury. To prove these requirements, our accident lawyers know it is necessary to have an expert ready to testify, usually a doctor.  The injured person and their MN personal injury attorneys must prove the reasonable certainty of such expenses by a fair preponderance of the evidence.
Although expert medical evidence is usually necessary to establish the reasonable certainty of future medical expenses, the need for future damages or permanent injuries may sometimes be inferred from other evidence.  When you meet with a best Minnesota personal injury attorney at our office after you were injured in an accident, this is something we will go through with you in detail.
HOW MUCH WILL FUTURE TREATMENT COST?
For example, future medical expenses for injections have been computed by multiplying the known cost of a prescribed drug by the number of needed injections over the injured person's projected life expectancy without the need for a doctor's testimony. The person who was injured in the accident must prove the reasonable certainty of the need for future medical care by a fair preponderance of the evidence. Even where there is no testimony precisely calculating the injured person's future medical expenses, it may possible (although somewhat risky) for the jury to consider the person's life expectancy and the costs of his treatment to date to arrive at an award of future medical expenses. 
Our accident injury attorneys understand that the law requires the need for future medical care to be established by competent evidence; remote, speculative, or conjectural evidence is insufficient. The standard is not satisfied when expert testified future treatment might be necessary.  At the same time, the need for future treatment need not be certain: testimony that future treatment is very likely and reasonably certain is sufficient.
DOCTOR SUPPORT FOR FUTURE TREATMENT
Where a doctor or other expert testifies that if the person injured in the accident still has problems in the future, she will be candidate for surgery, and the injured person testifies she is still having those problems, the jury can properly award damages for future surgery. There must also be evidence for the actual cost of future surgery; doctor's testimony cannot be speculative, e.g. "I have seen a few bills in the past."  
It should also be noted that there is no legal precedent requiring that only minimal or low cost future care be awarded after an accident injury, as opposed to optimal care. When the insurance company argues that less expensive care should be awarded, our personal injury lawyers always respond that our client should not have the risk of yet further injury or suffering from poor treatment.  The treatment has to be reasonable, but not a bargain rate just to save the insurance company money.
ACCIDENT INJURY LAWYERS MN
If you are injured in an accident and have questions about getting your future medical bills paid or how to pay for future medical treatment or future care after an accident, call our office to speak with a top MN personal injury lawyer.  We will provide you with a free consultation and answer your questions.
You can meet with one of our personal injury lawyers at our offices in Edina MN, Minneapolis, Woodbury, or St. Louis Park.  A personal injury lawyer from our office will also meet people at their homes in Chanhassen, Maple Grove, Brooklyn Center, Brooklyn Park, Anoka MN, Lino Lakes, Forest Lake, St. Paul, Roseville, Lakeville, Burnsville, and other cities throughout Minnesota.