CAR ACCIDENT MN STATUTE OF LIMITATIONS – INJURY ATTORNEY
Our MN lawyers are often asked, "how long do I have to sue after I was injured in a car accident?"  It is very important to understand the statute of limitations for your car accident case, especially if you were injured.  This is because if you miss the statute of limitations, your case may be lost forever. Unfortunately, the date of the statute of limitations for your auto accident case is often not simple and depends on the facts of your specific situation.  Our strong suggestion, therefore, is that you call and speak with a top rated car accident lawyer about the specific facts of your case, so we can give you an accurate answer.  With that warning given, we will still provide some basic general information here, even though, again, you should speak with an attorney regarding your specific situation – and do not rely solely on this general information.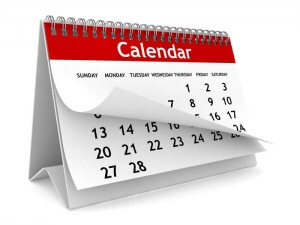 The first thing to know about the statute of limitations for a Minnesota car accident injury case is the proper way to comply with it.  To comply with the statute of limitations, you have to do more than notify the other party about your claim, you have to actually start a lawsuit.  Most car accident cases will be brought in state court.  In MN state court, a lawsuit is started when the formal complaint is served on the defendant.  In federal court, a lawsuit is started when the complaint is filed in court.
EXCEPTIONS TO STATUTE OF LIMITIONS MN CAR ACCIDENT
Generally, for auto accident injury cases the MN statute of limitations is six years from the date of the accident. However, there are several important exceptions to this rule.  For example, if the car crash results in someone's death, the statute of limitations for the surviving family is three years from the date of the accident.  Another important exception has to do with drunk driver cases, which have both a notice requirement for a bar that may have illegally served the driver, as well as a two-year statute of limitations for a case against the bar. Other exceptions that can reduce the statute of limitations include cases against a car manufacturer where there was a defect in the design or construction in the car that contributed to the accident. In cases where the injured person is a minor at the time of the crash, the statute of limitations in some circumstances may be extended to the minor's nineteenth birthday.
As mentioned, the statute of limitations for a car crash will depend on the facts of the individual case, so you should consult with an experienced lawyer to get the correct answer for your situation. In addition, even though the statute of limitations for many MN car accidents is 6 years, the cases tend to get worse over time – witnesses become harder to find, memories fade, etc.  Therefore, our auto accident attorneys recommend that you contact us as soon as possible if you have a potential injury claim to preserve your rights and let us fully prepare your case.
CAR ACCIDENT LAWYER MN
Pam Rochlin and David Rochlin have more than 25 years' experience representing people injured in car accidents in MN.  Pam Rochlin is one of MN's few women personal injury super lawyers.  She was the 2015 president of MN Women Lawyers Association and is a former partner at Meshbesher & Spence.  When you contact our office, you will get a free consultation with an experienced auto accident lawyer. Our attorneys will help you determine the statute of limitations for your case, how long you have to sue after the car accident, and explain your rights to you. One of our best car accident lawyers will meet with you at our offices in Minneapolis, Edina, St. Louis Park or Woodbury.  If you have an injury from a car accident, one of our lawyers will also meet with you at your home in St. Paul MN, Roseville, White Bear Lake, Lino Lakes, Forest Lake, Brooklyn Park, Maple Grove, Anoka, Champlin, Plymouth, Rogers. St. Cloud, Albert Lea, Chanhassen, Chaska, Mankato, Bloomington, Burnsville, and other cities throughout MN.  Click here for other frequently asked questions.