CAR ACCIDENT INFORMATION QUESTIONS ANSWERED – MINNESOTA ATTORNEYS
If My Vehicle Is Totaled, How Much Will I Get For It?
If the cost to repair your vehicle after an accident is greater than the value of the vehicle, or even close to the value of your vehicle, the vehicle will be "totaled" and the insurance company will pay you for the value of the vehicle. The "value" of the vehicle, is the amount it could have been sold for before the accident.  Our MN car accident attorneys frequently hear from people who are worried that they cannot get another car as good as their's for the same price. For more information, go to our How To Get Paid For Your Car page.
Do I Have To Get My Car Fixed At The Repair Shop The Insurance Company Suggests?
No, you do not have to take your car to the repair shop recommended by the insurance company. Generally, if you have a repair shop you are comfortable with, our auto accident lawyers suggest you take it there. However, you do want to make sure that your shop talks with the insurance company before they start the repair work so everyone is on the same page as to what is being repaired, what it will cost, and who will pay for it. The insurance company will want to make sure they are only paying for repairs caused by the accident, not anything that was there before. This can sometimes be an area of dispute.
How Can I Get Paid For My Car When The Other Driver Was Not Insured?
There are two ways: If you have collision coverage "full coverage" on your vehicle for the accident, your insurance company will pay for the damage minus your deductible.  If you don't have collision coverage, you may have to sue the other driver. The conciliation court limit is $15,000 as of August 1, 2014. Even if your damage is somewhat more than that, it is often better to go through conciliation court so you can avoid having to hire and pay for an attorney. Although our auto accident lawyers generally do not take cases where there is only property damage, we are happy to consult with you and give you free advice to do this on your own. However, if you have a possible injury claim, you should NOT sue for your car damage in conciliation court, because you may lose your opportunity to pursue the injury claim. It is very important to talk with an experienced MN car crash lawyer about the situation if you have damage to your car and are also injured when the other driver is not insured.
How Can I Get My Lost Wages From A Car Accident Injury When I Miss Work?
Your initial wage loss if you can't work because of a car accident injury will be paid by YOUR No-Fault auto insurance no matter who was at fault in the crash. You need a doctor's note saying you can't work, and proof of your income prior to the accident. Your No-Fault insurer will pay 85% of your lost wages up to a maximum of $500 per week. Total coverage for this is usually $20,000. The remainder of the wage loss can be recovered from the other driver's insurance, if the other driver is at fault, when you settle your case.
What Does No-Fault Mean?
No Fault refers to the system of benefits that Minnesota law requires all automobile insurers to provide their customers. It comes with every automobile policy and provides coverage for a certain amount of medical bills, wage loss replacement, and other benefits, regardless of who is at fault. Our MN car accident attorneys will explain this to you in more detail when you call us for a free consultation. For more information click here.
Can I Get My Medical Bills Paid Even Though The Other Driver That Caused The Accident Does Not Have Insurance?
Your automobile No Fault insurance will pay a certain amount of your medical bills, usually the first $20,000. Also, every automobile insurance company in Minnesota comes with Uninsured Motorist coverage. This means if the other driver is uninsured, your insurance company will step in and provide the coverage that the other driver's insurance would have provided. After your No Fault coverage runs out, your health insurance will pay the remainder of your medical bills.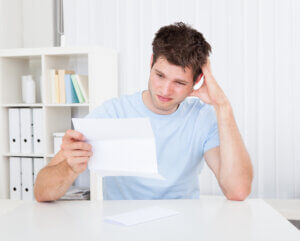 Do I Have To Go To The Insurance Company Doctor For An Independent Medical Examination?
Your auto insurance is only required to pay for medical treatment that is reasonably related to the auto accident. Therefore, MN law provides that your insurance company has the right to ask you to be examined by their "independent" doctor to determine whether your injury was actually caused by the auto accident. Our car accident lawyers are often get new cases when the auto insurance sends a notice requiring an independent medical exam. For more information on this see What Is An Independent Medical Examination?
What Can I Do When My Auto Insurance Refuses To Pay My Medical Bills?
If your auto insurance company says that your medical bills are not reasonable or related to the car accident, you should submit the bills to your health insurance. In addition, our car accident lawyers can start a No-Fault Arbitration for you or a district court lawsuit to force the insurance company to pay. This is something we do on a very regular basis.
Can I Sue Someone For My Injuries When I Was A Passenger In The Car That Was At Fault?
Yes. If the driver of the car you were riding in is at fault, you can bring a claim against his insurance company. Our auto accident lawyers frequently represent the passenger against the driver, and also when both drivers were partially at fault.
Can I Sue For My Pain And Suffering From My Car Accident Injuries?
Yes if the other driver was at fault in causing the crash you may be able to sue for pain and suffering. However, the No-Fault system requires that you meet a "threshold" first. This means you must have $4,000 in medical treatment or a 60 day disability or a permanent injury. Valuing pain and suffering and determining fair compensation is very complicated and is something an experienced MN auto accident lawyer can help you with.
What If Both Drivers Are Partially At Fault?
You can get No-Fault coverage for your medical bills and wage loss even if you are partially or totally at fault in causing the accident. However, you can only get additional compensation from the other driver if the other driver is more at fault than you for causing the auto accident. If you are partially at fault for the crash, your compensation is reduced by your percentage of fault.
What Is The Statute Of Limitation For A Car Accident Case?
Usually six years from the date of the accident. However, it can sometimes be different for Uninsured Motorist or Uninsured Motorist cases, as well as certain No-Fault and other claims, drunk driving claims, and claims against the government. Also, a claim for wrongful death is limited to three years, even if the death is caused by a car accident. Therefore, you should call us as soon as possible to discuss your case with a top car accident lawyer and determine the proper statute of limitation. Our advice is always to proceed promptly with your claim. If you do not sue the other party within the applicable statute of limitations, your case may be forever lost.
If you have been injured in a car accident in MN, call our attorneys for a free consultation. Pam Rochlin and David Rochlin are Minnesota personal injury lawyers with more than 25 years' of experience successfully handling hundreds of car accident injury cases. We will discuss your case with you, answer your questions, and explain your rights. Our car accident lawyers are also happy to meet with you at our office or your home for a free consultation. A top auto accident lawyer will meet with you to discuss your car accident injury case at our offices in Minneapolis MN, St. Louis Park, Woodbury, and Edina. Our lawyers also frequently meet with people to discuss their auto accident case at their homes in St. Paul MN, Chanhassen, Chaska, Eden Prairie, Maple Grove, Rogers, Brooklyn Park, Bloomington, Richfield, Apple Valley, Roseville, Maplewood, and other surrounding cities in Minnesota. There is no obligation on your part, and we always only charge a percentage of the compensation you receive for your injuries.