CAR ACCIDENT LAWYERS MN – WRONG WAY CRASH INJURY
Two people were killed in a wrong-way crash that closed northbound Interstate 694 in Oakdale early Thursday morning. A Minnesota Department of Transportation traffic camera showed a Toyota Corolla traveling southbound in the northbound left lane of the interstate just before 2:30 a.m.  The section of the northbound highway was closed to drivers until 7:30 a.m., according to MnDOT.
The wrong way car drove by multiple vehicles, including semi-trailers, before it crashed head-on into a Pontiac Vibe. The Pontiac spun out and hit a Mercedes Benz Sprinter van in the right lane.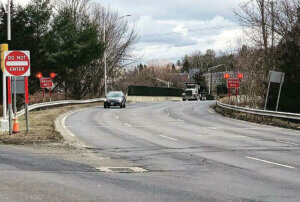 The driver of the Pontiac, was ejected from the vehicle and was pronounced dead at the scene. The wrong-way driver, a 28-year-old man was extricated from the Corolla and was also pronounced dead shortly after, according to the Minnesota State Patrol.
A 3-year-old girl who was riding as a passenger in the Pontiac was taken to Gillette Children's Hospital with life-threatening injuries. In addition, the driver of the Mercedes van suffered minor injuries and was taken to Regions Hospital for treatment.
The crash report lists whether alcohol was involved or not as "unknown." Of course, the case is still under investigation.
CAR ACCIDENT LAWYERS MN FOR WRONG WAY ACCIDENT
Our car accident lawyers have handled many cases like this. This is a terrible tragedy that will forever change the lives of the people involved and their families. Unfortunately, in addition to the terrible losses, there are many insurance issues to deal with. Our attorneys have over 25 years' experience. We have helped hundreds of accident victims and their families throughout Minnesota.
If you or a family member has been in a serious car accident, call us for a free consultation. A best car accident lawyer will answer your questions and protect your rights.