DOG BITE LAWYERS INJURY COMPENSATION
Our attorneys have successfully represented hundreds of people who have been bitten or attacked by a dog throughout Minnesota. We have also represented many people who have been injured by a dog, for example by being knocked down a flight of stairs, or pushed off of a bicycle. Not surprisingly, many dog attack cases involve children being bitten by the neighbor's dog or a family member's dog, usually at the neighbor's or family member's house. Minnesota law states that a dog owner is responsible for any injury caused by his or her dog.
Not all of our cases involve a dog attacking and biting someone. In addition to the calls we get where the caller says "a dog bit me," our lawyers also frequently get calls from people who say "a dog pushed me down or pushed me over" or "a dog tripped me."  The dog owner is obviously responsible if their dog should bite someone. However, the dog owner is just as responsible if their dog injures someone another way.  Our top dog attack attorneys have handled MN cases where a dog knocked someone off of a bicycle and where a dog was trying to get out of a house and accidentally pushed our client down a flight of stairs.
Many people believe that a dog owner is responsible for injuries caused by a bite only if the dog has bitten before or the dog owner was negligent in some way. That is NOT the law in Minnesota. The law holds an owner automatically responsible the first time a dog bites or a person is injured by a dog. The only defense the dog owner has is if the victim provoked the attack or was trespassing.
HOMEOWNERS INSURANCE FOR DOG BITE
Most dog owners have homeowner's insurance or rental insurance that will cover their legal responsibility for their dog's actions. Our dog bite lawyers deal with the homeowners insurance companies every day. Homeowners insurance will pay for medical bills, lost wages, fixing the scars if possible, and compensation for pain and suffering and permanent scarring from the dog bite.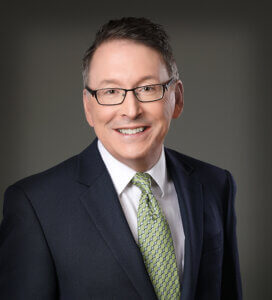 Statistics show that on average there are 300,000 dog bites per year that require medical treatment. 61% of the attacks occur to children (11 years and younger) and 39% occur to adults (12 and older). Injury from a dog bite or attack can include:
Rabies

Lacerations / Scars

Emotional trauma

Fractures

Head injuries.
In one year, dog attacks caused 33 deaths, 20 of them children. In these tragic instances, the family can file a wrongful death suit against the dog's owner. Most of the dog bite cases our best lawyers in MN have handled involve scarring and nerve damage, but we have also handled dog bite or dog attack cases resulting in many other types of injuries.
BEST DOG BITE LAWYERS
If you have been injured by a dog or other animal in Minnesota, call and speak with an experienced dog bite attorney at our office so that we can fully explain your rights and discuss your entitlement to fair compensation. The initial consultation is always free and we will provide you with personal attention.
We have offices in Edina, Minneapolis, St. Louis Park, and Woodbury. We also make house calls. A dog bite attorney from our office will meet with you at your home anywhere throughout Minnesota. There is no obligation on your part, the consultation is free, and we never charge anything unless you are compensated.
For more information on dog bite statistics, see www.dogsbite.org.