HOMEOWNERS INSURANCE FOR RELATIVE INJURED AT YOUR HOUSE
Our attorneys frequently get calls from people injured at a family member's home. For example, an adult child visiting their parents, or a brother or sister visiting another sibling. We had one case where a daughter helping her elderly father with his laundry broke her ankle when she fell down the stairs at his house. Unfortunately, he set some magazines on the stairs just as she was coming down.
In another case, our client was injured in the garage of her parents' house because they covered up their bad garage floor with a rug. She didn't know about the problem and tripped over it. We also represented a woman who was pushed down the basement stairs at her niece's house by the niece's dog. Our lawyers have had many cases where a child was bitten by the dog of a family member while visiting their house.
HELP WITH MEDICAL BILLS AND MORE
If the accident at a family members house results in a serious injury, there will be medical bills. In addition, the injured family member may miss time at work. The question we are then asked is whether there can be a homeowners insurance claim to compensate the family member who was injured. The injured person doesn't want to do anything to harm or upset their parents or siblings, but their family wants to help them in any way possible.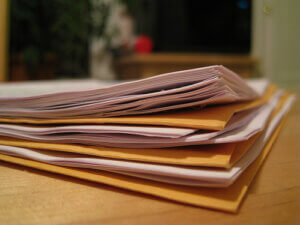 If you have a relative or family member visiting your house, your homeowners insurance will usually cover an accident injury on your property – if the accident was your fault.  However, your family member will not be covered by homeowners insurance if they live with you. Also, the accident must have occurred because of some negligence on your part, or a dog bite. People are often surprised by the number of things homeowners insurance covers. For more information about homeowners insurance in general, check out the MN Department of Commerce homeowners insurance website.
HOMEOWNERS INSURANCE INJURY COMPENSATION LAWYERS MN
If you are injured at your parents' house, or another family member, call us for a free consultation with a Minnesota attorney.