DOG BITE LABRADOR PIT BULL GERMAN SHEPHERD – ATTORNEYS MN
Our lawyers have handled many cases where someone was bitten by a Pit Bull in Minnesota.  However, we have also worked on many cases involving every type of dog breed. Research conducted as part of a recent city council proposal offers a strong argument for why pits shouldn't be singled out for prohibition. According to statistics, several other types of dogs are much more likely to bite people, and bite them severely, than are pit bulls.
Of the roughly 600 bites cataloged by the city's animal control over the past ten years, only twenty involved pit bulls or pit-bull crosses. None of the 21 bites deemed "severe" involved pits. Of course that may also be explained by the number of dogs in the dog breed that are kept as pets.  In other words, if the 600 recorded dog bite cases involved few pit bulls, that may be explained because there are a fewer pit bulls to being with.
Here's the severe-bite breakdown for one city:
Bit by Black Labrador/Yellow Labrador/Mixes: 4
Bit by Huskies: 4
Boxers/Mixes Bites: 2
Bit by German shepherds: 2
Cats: 2
Bit by Alaskan Malamute/Australian shepherd/Belgian Malinois/Borzoi/Great Pyrenees/Mastiff/Rottweiler: 1 apiece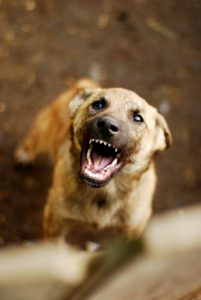 More dog-bite data was obtained from the City and other cities in the county. None of those areas ban pit bulls, yet the figures from 2010 to 2017 consistently show that incidents of pit bulls biting people lag well behind those involving being bit by Labrador retrievers and German shepherds. In no area do pit bulls finish higher than fourth in the number of bites against humans.
The statistics don't include information on how many total dogs from each breed are in an area, so it's impossible to calculate the percentage of each that bit people. But in terms of sheer numbers, the teeth of Labs and German shepherds were far likelier to sink into your flesh than the choppers on a pit bull.
COMPENSATION FOR DOG BITE ATTACK MN ATTORNEYS
Pam Rochlin and David Rochlin are personal injury lawyers in MN with 25 years' experience successfully helping hundreds of people get full and fair compensation for their injuries. Our top lawyers handle many dog bite cases each year for children, workers bitten by a dog,  letter carriers, and others injured by a dog or bitten by a dog of any breed including German Shepherd, Pit Bull and Rottweiler.
A dog bite case is almost always covered by the dog owners' homeowners insurance which will provide compensation. An experienced Minnesota dog bite lawyer is important to help deal with complicated insurance issues and to make sure you are fully compensated for the injury, including scars and future treatment.
If you have been attacked or bitten by a pit bull or other type of dog and would like to speak with an attorney, you can meet us at our offices in Edina, Minneapolis, Woodbury or St. Louis Park. One of our top dog bite attorneys can also meet you at your home in St. Paul MN, Roseville, Forest Lake, or Roseville MN. Also Brooklyn Park, Brooklyn Center, Lino Lakes, Anoka MN, Maple Grove, Plymouth, Rogers, Chanhassen, Chaska, Apple Valley, Richfield MN, Bloomington Minnesota, Lakeville, Burnsville, and other cities throughout Minnesota.
We will provide you with a free consultation, we will answer your questions, and we never charge anything unless you receive compensation for your dog bite or dog attack injury.