CAR ACCIDENT LAWYERS TO SUE DRUNK DRIVER
There is nothing more frustrating than a car accident caused by a drunk driver.  Actually, there IS something more frustrating – a drunk driver who is still driving a car even after being arrested multiple times for DUI violations.  If you have been injured in an auto accident caused by a drunk driver in Minnesota, our attorneys would be very interested in consulting with you and helping you sue the drunk driver.
Here is part of an article from the Minneapolis Star Tribune that discusses repeat DUI offenders:
Thousands of Minnesotans hold valid drivers' licenses despite multiple DWI convictions.  Minnesotans share the road with more than 100 licensed drivers who have at least 10 DWIs on their records, and a handful of motorists with nearly 20 drunken driving convictions. Nearly 1,500 drivers have six or more DWI convictions, according to data from the Minnesota Department of Public Safety. Nearly one in seven of Minnesota's 4 million licensed drivers have a drunken driving conviction, according to a 2014 Department of Public Safety report. The same report also found that statewide drunken driving arrests were at a 20-year low.
Being convicted of multiple DWIs doesn't mean a driver loses his or her license for good. Minnesotans caught driving drunk can return to the road after meeting conditions of their sentences. Those requirements vary based on a variety of factors, including how many prior offenses are on their records or their level of intoxication. Even after four DWIs, offenders can have their licenses reinstated if they comply with treatment and ignition interlock restrictions.
DRUNK DRIVERS CAUSE CAR CRASHES
The arrest last week of a Bloomington man with at least 13 DWI convictions highlighted the challenge for law enforcement officers as they try to police repeat drunken driving offenders. While some question whether the state's drunken driving laws are strict enough, others warn that a more heavy-handed approach could hurt those who are trying to turn their lives around.
Deputy Dakota County Sheriff Joe Leko expressed frustration with repeat offenders.  This includes a Farmington man who pleaded guilty last month to driving drunk more than a decade after a booze-fueled crash killed three brothers. "The addiction can be so strong that the deterrent of jail is not enough to keep them off the streets," Leko said. "If they're caught 19 times, they've probably driven 10 times that amount — they just haven't been caught."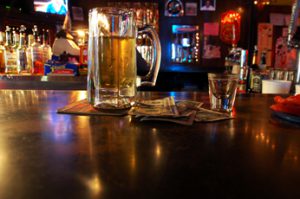 PROTECTING AGAINST IMPAIRED DRIVERS
A 40 year-old man, who was arrested Sept. 13 after leading authorities on a 13-mile freeway chase, was out on supervised release following a 2010 drunk driving conviction in Ramsey County. According to criminal charges filed Tuesday, the man's blood alcohol content was 0.24 — three times the legal limit. The State Patrol said Friday that his truck did not have an ignition interlock device that would have prevented him from starting the car if his BAC was above 0.02.
Frank Harris, director of state government affairs for Mothers Against Drunk Driving (MADD), wants Minnesota to join the 25 other states that require the devices for all convicted drunken drivers and not just repeat offenders or drivers with BACs above 0.16. "The only thing that person needs to do is to prove their sobriety when they start their vehicle and when their vehicle is in use," Harris said. "It separates drinking from driving; it teaches sober driving behavior and if used correctly it can prevent drunken driving and save lives."  MADD estimates that the devices cost between $70 to $150 to install and about $60 to 80 per month for "monitoring and calibration."
Sue The Drunk Driver and Bar That Overserved.
The Rochlin Law Firm, Ltd. has successfully represented and fought for clients who have been in a MN car accident caused by a drunk driver. We look to the drunk driver and the persons or bar that wrongfully over served them. When our clients are injured in a drunk driver auto accident, we strongly believe that the drunk driver, and if necessary the bar, should be held accountable. Our top MN personal injury lawyers have considerable experience obtaining the necessary expert and investigative documentation to prove a case against the drunk driver that hit our client, and the irresponsible liquor establishment.
If you have been injured because a MN drunk driver crossed the median and hit you head on, rear-ended you, or otherwise caused your accident – or one of your loved ones has been killed in a drunk driving car crash – please speak with a best attorney at our office for a free consultation. A MN lawyer will advise you of your rights after the car accident and sue the drunk driver if necessary.
An attorney will meet with you to discuss your drunk driver case at our offices in Minneapolis, Woodbury, and Edina. Our attorneys can also come to your home for a free consultation if you have been hit by a drunk driver in St. Paul MN, Forest Lake, Lake Elmo, Brooklyn Park, Brooklyn Center, Anoka MN, Plymouth, Rogers, Chanhassen, Chaska, Burnsville, Richfield, and other cities throughout Minnesota.
For additional information on drunk driving statistics, drunk driving prevention and victim services, see Mothers Against Drunk Drivers, www.madd.org.