LOST WAGES INCOME AFTER ACCIDENT INJURY – HOW TO RECOVER COMPENSATION MN ATTORNEYS
If you have been seriously injured in an accident, one of the problems that has to be addressed is replacement of your lost wages.  People obviously rely on their income for housing expense, food, car payments and more. You can't work while you're in the hospital or recovering at home. It is important to know how to recover the income you lose because of an accident injury. Recovering lost wages for clients is something our MN lawyers do every day.
How you get compensation for lost wages depends on the type of accident that injured you.  For example, if you were injured in a car accident, your auto insurance has PIP coverage that will automatically begin reimbursing you for lost income – with some limitations. If you were injured on someone's property in a slip and fall or other type of accident, you may still be able to get compensation for being out of work, but the timing is different.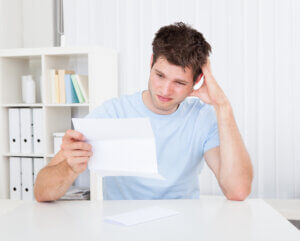 No matter how your injury accident occurred, the method of proving your lost wages is the same:  You have to have documentation that you were unable to work at your job, and you have to have documentation as to what your income was before the accident.  This is something our best lawyers will help you with for your accident injury compensation.
ACCIDENT INJURY ATTORNEY MN TO HELP RECOVER LOST INCOME
At the Rochlin Law Firm, our lawyers have more than 25 years' experience helping people injured in an accident recover compensation for time missed from work, lost earning, medical bills, and more. When you call our office, our best personal injury lawyers will provide you with a free consultation to discuss the details of your case and explain your rights, including reimbursement for lost work income. We will work with you to establish the amount of your lost income from the accident.  If you are self-employed, the proof can be more difficult, but with the right records we can still do it. We'll work together with you to guide you through this process so we can get you full compensation.