INJURED BY FALL IN DARK PARKING LOT WITH POOR LIGHTING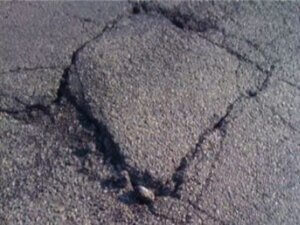 Our lawyers have handled many cases where someone fell in a parking lot. Not surprisingly, the injury from this type of accident can be serious. We have had cases involving a broken hip, broken leg, and many other types of injury. In Minnesota, the law does not automatically hold the property owner responsible when someone is injured on their property.  However, the law does hold the owner responsible if they are negligent. In some cases, the property owner may create the condition that caused the fall. In other cases, the property owner might know about a dangerous condition but failed to fix it.
Bad lighting in a parking lot is one issue that comes up frequently and is something for which the property owner can be held accountable. A poorly lit parking lot obviously makes it harder for visitors to watch where they are going.  A visitor can't avoid an accident if they can't see the cracked pavement or an obstruction in front of them. Therefore, poor lighting can make the property owner liable. Of course, there are limits to what is required of the parking lot owner.  In most cases, the degree of traffic determines the lighting requirements. In other words, the more traffic, the better the lighting should be.
The property owner also has to consider the demographics of their customers. For example, the parking lot of an assisted living facility should give extra attention to the parking lot because of the expected age of the people using it.
LAWYERS FOR PARKING LOT FALL INJURY
If you have been injured because you fell in a parking lot, call us for a free consultation with a top attorney. Our personal injury lawyers have more than 25 years' experience representing people throughout Minnesota. We will discuss the case with you and determine if there is a claim against the owner's insurance. The primary focus of our lawyers is to make sure you are compensated for your injuries. Medical bills are expensive, and you may miss time from work. We also understand that a serious injury disrupts your life and could leave you with permanent pain or scars. The consultation is free, and we never charge anything unless you receive compensation.