ACCIDENT INJURY COMPENSATION ATTORNEY MN
If you have been injured in an accident in Minnesota, you need a top rated injury compensation lawyer. Pam Rochlin has more than 25 years' experience helping hundreds of people get the best possible settlement after their accident injury. She is a former partner at Meshbesher & Spence, able to offer personal attention to her clients.  She has recovered millions of dollars for people injured in all types of accident. Cases include auto accidents, dog bites, injuries on the job, explosions, defective products and more. Our best lawyers and staff will work with investigators, your doctors, and others, to make sure you case is prepared and presented in the best possible way.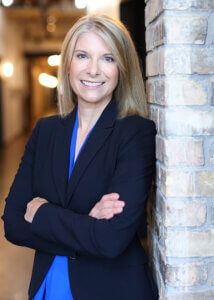 Pam is a top rated attorney who also gives back to her community.  She was elected and served as president of MN Women Lawyers, and she has been on the board of several non-profit organizations. She also regularly mentors younger women lawyers, and more. Pam's clients are always pleased that she truly cares about them. She understands what you are going through and wants what is best for you.
FREE INIITIAL CONSULTATION WITH TOP INJURY ATTORNEY
When you call our office after having been injured in an accident, a top rated lawyer will provide you with a free consultation. We will patiently answer your questions and discuss the facts of your case so that you can get the compensation your are entitled to. One complaint usually have with lawyers is that the lawyer does not explain things to them. At the Rochlin Law Firm you will not be intimidated from asking questions. We always take the time to help you understand the situation and your rights.
We are usually successful in getting our clients fair compensation for their injuries.  However, we never charge anything until the case is settled and you are compensation.  Additionally, there is no upfront fee, and you owe us nothing if we are not successful. The primary focus of our lawyers is to make sure you are fairly and completely compensated after being injured in an accident. This includes making sure your medical bills are paid, wage loss is reimbursed, and more.