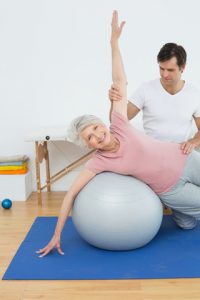 Benefits of Physical Therapy After Injured In Accident – Minnesota Lawyers
People injured in an accident (our clients) have a variety of treatment options available to them. Our personal injury attorneys have observed that physical therapy is an excellent form of treatment to be used in many cases. Physical therapists are healthcare professionals who offer treatment that improves mobility and relieves pain. This form of treatment often reduces the need for surgery or prescription drugs, and allows patients to participate in a recovery plan designed for their particular needs. Our top accident injury lawyers have represented many people in MN cases who have greatly benefited from physical therapy. The insurance company adjusters know that physical therapy frequently works and they are almost always willing to pay for it, particularly because it may eliminate the need for more expensive surgery. We have helped many people get their physical therapy bills paid after an accident.
The American Physical Therapy Association's website outlines the benefits of physical therapy, even providing a link for help in locating a physical therapist. You can find them at https://www.apta.org/.
PERSONAL INJURY ATTORNEYS MN
If you have been injured in an accident that was not your fault and you have questions about payment of medical bills (including the physical therapist bills) and other compensation, please call us and speak with an injury lawyer for a free consultation. Our accident injury lawyers have more than 25 years' experience successfully representing people injured in an accident anywhere in Minnesota. We help clients recover medical bills, lost wages, and other important compensation. You can meet an injury attorney at our offices in Minneapolis, Woodbury, Edina, and St. Louis Park.  A MN best personal injury lawyer will also meet with you at your home to discuss your injury case in St. Paul, Roseville, Chaska, Chanhassen, Forest Lake, Burnsville, Albert Lea, Anoka, and other cities throughout Minnesota.  The initial consultation is free, and we will patiently answer your questions.  We never charge anything unless you receive compensation.