MEDICAL BILLS INSURANCE FOR MOTORCYCLE ACCIDENT – INJURY ATTORNEYS
Our lawyers handle many motorcycle accident injury cases. The first question is always about paying for medical bills. If you own an automobile in Minnesota, your auto insurance is required to provide medical coverage if you are injured in an accident.  Unfortunately, this law does not apply a motorcycle owner.  Therefore, medical coverage for the motorcycle owner is not automatically included in the coverage for the bike.  Medical insurance for a motorcycle accident is optional and has to be purchased by the owner as an add-on with the bike's insurance policy.
The insurance company is required to offer you medical insurance for a motor cycle accident, but that doesn't mean they have to encourage you to get it, or even explain how important it may be to you. Our top motorcycle accident lawyers in MN have represented many people injured in a crash who later wished they had purchased insurance to cover their medical bills.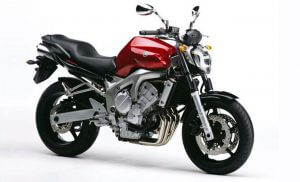 Minn.Stat. Sec. 65B.48 Subd. 5 regarding m
otorcycle coverage states:
"(a) Every owner of a motorcycle registered or required to be registered in this state or operated in this state by the owner or with the owner's permission shall provide and maintain security for the payment of tort liabilities arising out of the maintenance or use of the motorcycle in this state.
Security may be provided by a contract of liability insurance complying with section 65B.49, subdivision 3, or by qualifying as a self insurer in the manner provided in subdivision 3. (b) At the time an application for motorcycle insurance without personal injury protection coverage is completed, there must be attached to the application a separate form containing a written notice in at least 10-point bold type, if printed, or in capital letters, if typewritten that states:
"Under Minnesota law, a policy of motorcycle coverage issued in the State of Minnesota must provide liability coverage only, and there is no requirement that the policy provide personal injury protection (PIP) coverage in the case of injury sustained by the insured. No PIP coverage provided by an automobile insurance policy you may have in force will extend to provide coverage in the event of a motorcycle accident."
HOW TO PAY FOR MOTORCYCLE ACCIDENT MEDICAL BILLS
That is not much of a warning and is not very informative about coverage of medical bills after a Minnesota motorcycle crash.  The truth is, you are much more likely to be injured in an accident if you are riding a motorcycle than if you are sitting in a car.
The optional PIP/No Fault Benefits that you can purchase would provide at least up to $500 per week in lost wages and up to $20,000 in medical expenses.  It may not seem like a big deal, but the premium cost is pretty modest to buy this coverage, and the benefits can be very helpful if you are in a bad accident. At a minimum, you should discuss the cost with your insurance agent before declining the motorcycle insurance medical coverage.
INSURANCE AFTER MOTORCYCLE INJURY ACCIDENT LAWYER MN
Our best MN lawyers have represented many people injured in a motorcycle accident. Our first discussion with the client always includes the question of whether or not they have No-Fault coverage on the motor cycle to help pay the medical bills and lost wages after the accident.  Every client that purchased the extra medical insurance coverage has been very grateful (usually to their insurance agent) that they did so.
If you have been injured in a motorcycle accident and have questions about your rights or how the medical bills will get paid, call our office for a free consultation with a top motorcycle accident attorney. We have offices where you can meet a motorcycle accident attorney in Minneapolis, St. Louis Park MN, Edina, and Woodbury.  One of our motorcycle accident injury lawyers will also meet you at your home to discuss your crash injury in St. Paul MN, Roseville, Forest Lake, Lino Lakes, White Bear Lake, Brooklyn Park, Brooklyn Center, Anoka, Maple Grove, Plymouth, Eden Prairie MN, Burnsville, Lakeville, Albert Lea, and other cities throughout Minnesota.