WHAT IS AN INDEPENDENT MEDICAL EXAMINATION FOR MINNESOTA NO FAULT INSURANCE?
When you are involved in a car accident in Minnesota, your auto insurance is initially required to pay for your medical bills and lost wages. (See No-Fault Benefits.) However, the insurance company is only required to pay these benefits to the extent that the injury and treatment are a result of the car accident, i.e. not a "preexisting condition" or other non auto injury.
Minnesota law, and your insurance policy, give your car insurance company the right to have you see a doctor of their choice to evaluate the extent and cause of your injury after you have been in a car accident. They call this an "independent medical examination." The doctor they send you to is not your treating doctor and therefore is not necessarily going to simply support your claim, but will instead give an "independent" objective opinion about your injury and the need for treatment.
If the independent medical examination doctor agrees that you have been injured because of the car accident, your insurance company will most likely pay or continue paying your benefits. However, if the independent medical examination doctor says that you are not injured, you are recovered, or that your injuries are not a result of the car accident, the insurance company will no longer pay your medical bills or lost wages. Each auto insurance company has their own policy regarding these exams – some insurers will pay benefits for a few months after the crash before asking for an independent medical exam, and some won't pay anything until after the exam.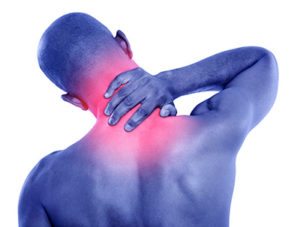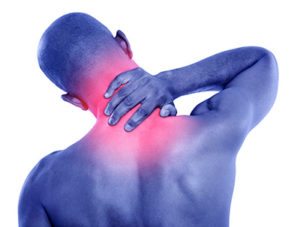 INDEPENDENT MEDICAL EXAMINATION AFTER CAR ACCIDENT IS NOT EXACTLY INDEPENDENT
Unfortunately, these "independent medical examination" (IME) doctors are often not really independent and can be biased in favor of denying benefits. The doctors are paid a lot of money to conduct these examinations and write the reports, sometimes thousands of dollars per patient. They know that they are being paid by the insurance company and that the insurance company would rather not have to pay claims.
These insurance independent examination doctors understand that if they don't say what the insurance company wants, the insurance companies will not continue to hire them for these high paid examinations. Of course, what the insurance company wants is to stop having to pay your medical bills from the car accident. Therefore, the doctor is often biased towards finding that you were not injured or that your symptoms are from a preexisting condition and not the accident.
WHAT TO DO AT AN INDEPENDENT MEDICAL EXAMINATION?
Even though the insurance company doctor may be biased, you are still required to attend the independent medical examination or your benefits will be cut off for sure. Our lawyers' advice to clients is that they should be very cooperative and friendly with the IME doctor.
It is also very important to give truthful and complete information to the doctor. The doctor is going to get the information anyway and by lying or not giving complete information during the examination, you risk having all benefits cut off permanently or even worse consequences. The independent examination doctors don't always side with the insurance companies and you will improve your chances of a good result if you are cooperative and honest.
WHAT HAPPENS AFTER AN INDEPENDENT MEDICAL EXAMINATION?
For a Minnesota car accident, the independent medical examination doctor is usually asked to prepare a report for the auto insurance company after examining you and reviewing your medical records. In the report, the doctor will answer questions and offer opinions such as were you injured in the car accident and do you need ongoing treatment because of your accident. The insurance company will then use the doctor's report to decide whether or not to continue paying your medical bills and lost wages.
WHAT CAN I DO IF THE INSURANCE COMPANY STOPS PAYING BILLS AFTER AN INDEPENDENT MEDICAL EXAMINATION?
Even if the independent examination doctor does decide against you, and the insurance company cuts off your no-fault benefits, you should not give up. Our MN car accident lawyers get calls every day from people in that same situation and we are often able to get their benefits restarted and their medical bills paid.
Different insurance companies have different strategies with No-Fault IMEs and cutting off benefits. For example, American Family Insurance currently schedules Independent Medical Examinations for the insured within weeks after a car accident and cuts off benefits as soon as possible. We believe that as many as thirty percent of our No Fault Arbitrations are currently with American Family because they are so aggressive in scheduling IMEs and cutting off people's benefits. State Farm Insurance and Farmers Insurance have been waiting longer to schedule an Independent Medical Examination. Geico Insurance, State Auto and Progressive Insurance are somewhere in the middle as to when they schedule an Independent Medical Examination after an auto accident.
An auto insurance company refusal to pay medical bills after a car accident is often the first reason people hire an injury lawyer in Minnesota. Our attorneys represent many clients in No-Fault arbitrations each year and we are frequently able to get the insurance company to reverse their position and pay medical bills and lost wages.
ATTORNEYS TO ANSWER QUESTIONS ABOUT INDEPENDENT MEDICAL EXAMS AND NO-FAULT INSURANCE MEDICAL BILLS PAYMENT
Pam Rochlin and David Rochlin are Minnesota personal injury lawyers with more than 25 years of experience successfully handling hundreds of car accident injury cases. When you call our office for a free consultation, a lawyer will discuss your case with you and explain your rights. We are also happy to meet with you at our office or your home.
Our Minnesota attorneys will meet with you to discuss your car accident injury at our offices in Minneapolis MN, St. Louis Park, Woodbury, and Edina. Our lawyers also frequently meet with people to discuss their car accident injury at their homes in St. Paul, Rogers, Brooklyn Park MN, Bloomington, Richfield, Apple Valley, Roseville MN, Maplewood, Maple Grove, Chanhassen, Chaska, and other surrounding cities throughout Minnesota.
Our auto accident lawyers will discuss the insurance company cutoff of your No Fault benefits for medical bills and wage loss, and explain your rights to you, including how to still get the auto insurance to pay for medical bills and lost wages if necessary.  There is no obligation on your part, and we always only charge a percentage of what we collect for you.