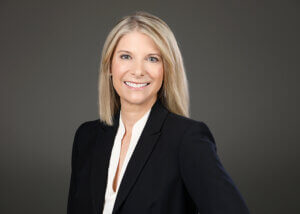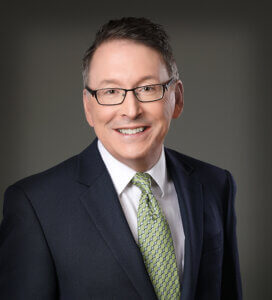 Experienced Personal Injury Lawyers
The Rochlin Law Firm, Ltd. purpose is to help people who have been injured in accidents throughout Minnesota. Our clients are people – not insurance companies. Our personal injury attorneys have recovered substantial monetary compensation for our clients who have been injured in an accident due to someone else's negligence. Part of what separates us from other firms, is that we provide personal attention to our clients. Your first meeting is with one of our experienced personal injury lawyers, not an investigator or assistant. Further, when you call us, you can always talk to your attorney, or your attorney will call you back within 24 hours.
Our attorneys are recognized for our knowledge and experience. Both Pam Rochlin and David Rochlin have been named "Super Lawyers" by the Minnesota Journal of Law & Politics and Twin Cities Business Monthly. This recognition is given to only the top 5 % of attorneys in Minnesota. Early in her career, Pam Rochlin was also named a "Rising Star" by the same publications. This was in recognition of Pam's early accomplishments in representing injured victims. Pam has also been recognized as one of the top women attorneys in Minnesota.
Our clients and their cases are our highest priority. We are committed to:
Explaining your Rights.
In Minnesota, you are legally entitled to many insurance benefits. Our personal injury lawyers will explain those to you and make sure you get what you deserve.
Representing Your Interests.
The insurance company(s) are looking out for their interests, not yours. We are on your side. Our firm has the experience and resources necessary to aggressively represent you.
Providing You With Personal Attention.
We are committed to meeting with our clients from the outset and continue regular contacts with our clients throughout our representation. The lawyers and staff at our firm are always available to answer your questions. Unlike many law firms, our calls are not screened – when you call, we answer. And if we happen to be out of the office, we will return your call within 24 hours.
Handling the Paperwork.
There are often many forms to file and documents to process: medical bills, wage loss forms, insurance forms, doctors' notes, etc. These can be very confusing. We take the guesswork out of the paperwork, so you can focus on treating your injuries and getting better.
Working Hard to Obtain a Fair Recovery.
You have lost something as a result of your injury – your health, the ability to do things you enjoy, your income and more. Our personal injury lawyers will make every effort to get you full and fair compensation for what you have lost. We have 25 years' experience successfully representing hundreds of people injured in accidents throughout Minnesota.
Contact Us for a Free Initial Consultation
Minneapolis: 1 (612) 332-3311
St. Paul: 1 (651) 222-4500
Toll Free: 1 (800) 624-7075
Common Misspellings: Rochland Law Firm, Rockland Law Firm, Rocklin Law Firm, Rochlan Law Firm, Rocklan Law Firm, Pam Rochland, Pam Rockland, Pam Rocklin, Pam Rochlan, Pam Rocklan, David Rochland, David Rockland, David Rocklin, David Rochlan, David Rocklan, Dave Rocklin.