MEDICAL BILLS AFTER ACCIDENT INJURY – MN ATTORNEYS
Who pays your medical bills after you are injured in a Minnesota accident? It depends upon the type of accident you were in, how it was caused, and the types of insurance you have.
For example, our personal injury lawyers handle many car accidents. If you are injured in a car accident, then YOUR automobile insurance company is responsible to pay your initial medical bills. Your auto insurance pays even you have health insurance coverage and even if the accident is the other driver's fault. (This is called No-Fault coverage.)
However, if you do not have your own auto insurance, there are a number of other possibilities for payment of medical bills.  If you were a passenger in another person's car, the insurance for the owner of the car will pay your medical bills. Also, if you live with a relative who has a car with insurance, their insurance may cover you. Of course, if the other driver was at fault, their insurance will have responsibility for medical bills as well.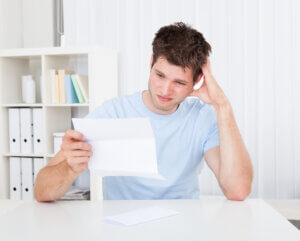 MEDICAL INSURANCE STILL PAYS AFTER ACCIDENT INJURY
If you were injured in any other type of accident, such as a slip fall, defective product, dog bite, etc., then your health insurance will initially pay your medical bills – even if your injury was someone else's fault. In those circumstances, your health insurance company will likely have a right to obtain reimbursement out of your future settlement. Ultimately, the insurance for the person or business who caused your accident will have to pay your medical bills, including your future medical bills.
If you do not have health insurance, you may be able to qualify for state medical benefits.  You can qualify even if you are employed. For more information, check out the Minnesota Department of Human Services at www.dhs.state.mn.us.
ACCIDENT INJURY LAWYERS
You may also be entitled to other medical benefits. See also, How To Get Medical Bills Paid. For a complete explanation of what medical benefits may be available to you after a MN injury accident, please contact our law firm. You can speak with an experienced accident attorney for a free consultation. A top MN personal injury lawyer will go through your specific situation, explain your rights, and make sure you get the compensation you are entitled to. Our lawyers have more than 25 years' experience successfully helping people get medical bills paid and other compensation after being injured in an accident.