ROLLOVER FATALITY REPORTED – MINNESOTA AUTO ACCIDENT LAWYER
It was reported today that one person is dead and another is injured following a car rollover auto accident in Cass County, MN. Unfortunately, it just takes one brief bad judgment to cause a tragedy like this. Our top car accident attorneys have received many phone calls after this type of tragic auto accident.
According to the Minnesota State Patrol, just before 4:15 a.m. a 31 year old driver was driving eastbound on Highway 210. He suddenly ran off the road to the right. His car then struck a tree and rolled several times. After the car stopped, the driver was trapped in the vehicle. An emergency crew had to cut him out of the car. He was transported to Park Rapids Hospital with non-life threatening injuries.
The passenger, unfortunately, was ejected from the car and was declared dead on the scene. This will obviously change the lives of the surviving family and all involved.
Our car accident attorneys have represented many people and their families who have been injured or killed in similar circumstances. There are several complicated auto insurance issues that arise from this type of rollover accident situation. Therefore, it is important to call an experienced MN auto accident lawyer to make sure that your rights are protected.
Police said alcohol was detected in the driver's system. This rollover crash is currently under investigation and speed may have been a factor as well. An auto accident lawyer would also need to conduct an investigation into any possible liability on the part of a bar or restaurant that may have over served the driver before this car rollover accident.
MN CAR ACCIDENT PERSONAL INJURY ATTORNEYS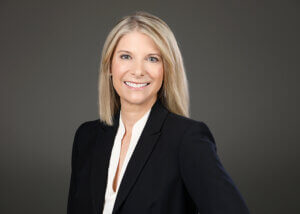 If you or a family member have been injured in an auto accident where the car rolled in MN, call us and speak with a best lawyer for a free consultation. Our auto accident lawyers have over 25 years' experience representing hundreds of people injured in car accidents, and families of people killed, throughout Minnesota.  We have offices where you can meet with an auto accident attorney in Minneapolis, Edina, St. Louis Park, and Woodbury MN.  Our lawyers will also come meet you at your home in St. Paul, Robbinsdale, Brooklyn Park, Brooklyn Center, Roseville, Forest Lake, White Bear Lake, and other cities throughout Minnesota.