AUTO ACCIDENT CAUSED BY POLICE CHASE – MN LAWYERS
A television news station recently reported that a woman was killed in a Burnsville MN car accident. The woman was driving her car on County Road 5 when she was hit by another vehicle racing at high speed. The vehicle that hit her was the suspect car in a police chase that began in Apple Valley. The woman was a mother of five.  This story of a police pursuit gone wrong has tragically changed the lives of this family. Our Minnesota car accident attorneys have seen several cases where cars in a high speed chase leads to a terrible, tragic, crash.
The Minnesota State Patrol said the preliminary investigation shows police tried to stop the suspect vehicle because it matched an alert from a hit-and-run in Savage. The driver of the van fled immediately. The van hit the woman's SUV on County Road 5 at 131st Street as the chase went through Burnsville.  The mother of five died at the scene, the state patrol says. The van then continued trying to get away.  It hit a guide wire and damaged two power poles, bringing power lines down on top of it, which started a fire. The male suspect, who police didn't identify, was also killed in the crash and fire.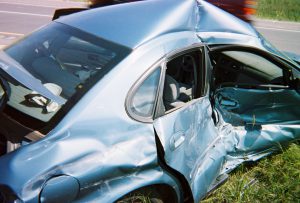 MORE NEEDS TO BE DONE TO LIMIT POLICE CHASE ACCIDENTS
High-speed police pursuit videos are readily be found on YouTube. However, MN State Patrol officer Don Schmalzbauer has lived it. "When you normally drive, you've got a wide vision," Schmalzbauer said. "When you get in a high speed chase or pursuit, you get a very, very narrow vision." Trooper Schmalzbauer now teaches accident reconstruction. "Officers during police pursuits are probably one of the most dangerous things they do," he explained. However, there are discussions underway nationally about creating a police pursuit national standard.
MN CAR ACCIDENT INJURY LAWYERS
If you or a family member have been injured in a high speed chase car accident, call us and speak with a lawyer for a free consultation.
Pam Rochlin and David Rochlin are MN auto accident attorneys with more than 25 years' experience representing people who have been injured in a crash.  We will help you with the insurance issues and make sure you get the compensation you are entitled to. One of our top MN auto accident lawyers will meet you at our offices in Edina, Minneapolis, Woodbury, or St. Louis Park.  A car accident attorney can also come to your house in Chanhassen, Chaska, Burnsville, St. Paul MN, and Roseville. Also, Lakeville, Brooklyn Park, Maple Grove, Plymouth, and other cities throughout Minnesota.