SEMI RAN RED LIGHT – CAR ACCIDENT LAWYERS
One person is in critical condition after a crash in Eagan Monday morning, according to news reports. Just after 11:30 a.m., Eagan officers responded to a collision at Cliff Road and Pilot Knob Road. A preliminary investigation revealed a semi was traveling west on Cliff Road and ran a red light, striking the SUV on its left side, authorities said.
After hitting the SUV, the semi rolled on its side and spilled a large amount of sand into the roadway, according to police. Pilot Knob Road and Cliff Road were closed for approximately four hours while the Minnesota State Patrol completed a crash reconstruction. The factors leading up to the crash remain under investigation.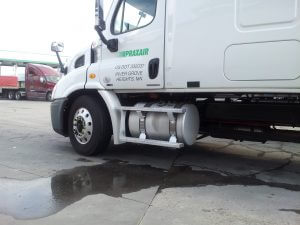 The driver of the SUV was seriously injured and is currently at Regions Hospital listed in critical condition. The driver of the semi was also injured and was transported to the hospital where he was released a short time later.
At the Rochlin Law Firm, our attorneys have more than 25 years' experience successfully representing people who have been seriously injured in an auto accident in Minnesota, and the families of those who have died.  We have represented many people who sustained a brain injury and many who have lost significant body function, including amputation and loss of vision.
SERIOUS INJURY FROM TRUCK ACCIDENT
Some of our clients have not been able to return to work, or have had to retrain for different jobs.  Families are significantly disrupted, lives are changed forever. Our auto accident attorneys understand the magnitude of these losses. We work with our clients to get their lives back on track, and to make sure they are fairly and fully compensated for these enormous losses.
Our car accident lawyers have represented many people who suffered a serious injury because a truck hit a car, or the family of those who have died.  When choosing a lawyer after being hurt in a car accident, you need to consider the experience and past results of the lawyer, as well as the resources of the firm and ability to provide personal attention and focus on your case. Our attorneys have successfully worked on many intersection and semi truck ran red light injury cases.
EXPERIENCED CAR ACCIDENT LAWYERS
Pam Rochlin is a former partner at Meshbesher and Spence, where she gained big firm experience.  She was elected and served as president of Minnesota Women Lawyers Association, an organization with 1300 members.  she has also been selected as a Minnesota Super Lawyer for many years. The Rochlin Law Firm has the staff and resources to take on the most serious injury cases after an auto accident with a semi-truck. However we also limit the size of our firm so that we can give our clients the personal attention that their case deserves. We represent people who have been seriously injured in a truck accident or motorcycle accident.
If you have been seriously injured in a car accident with a semi tractor trailer or other truck in Minnesota, call and speak with a lawyer for a free consultation. A top auto accident attorney will answer your questions and make sure that your rights are protected. You can meet with one of our car accident injury lawyers at our offices in Minneapolis, Woodbury, Edina, or St. Louis Park.
A truck car accident lawyer will also come to your home or the hospital to discuss your serious injury car accident case in St. Paul MN, Roseville, White Bear Lake, Forest Lake, Lino Lakes, and Brooklyn Park. Also, Maple Grove, Golden Valley, Plymouth, New Hope, Rogers, Chaska, Chanhassen, Mankato, Albert Lea MN, Burnsville, Apple Valley, and other cities throughout Minnesota.  The initial consultation is free and we never charge anything unless you receive compensation for your injuries.