DOG OWNER LIABLE FOR DOG BITE/ATTACK MEDICAL BILLS 
If you have been bit or injured by a dog, the dog owner is responsible to pay your medical bills.  Our best MN dog bite lawyers have represented hundreds of people over the past 25 years to make sure that their medical bills are paid and they receive proper compensation for their dog bite injuries.
It doesn't matter if the other person's dog bites you in their house, yard, on the street or at the park.  MN law holds the dog owner responsible if their dog bites or injures someone anywhere. It also doesn't matter if the dog has bitten or hurt anyone before.  Even if the dog bites for the first time, the owner is responsible.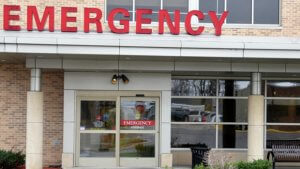 In most cases, the medical bills and compensation for the dog bite are paid by the owner's homeowner's insurance. If the dog's owner is in an apartment or rents their house, they may have renters insurance. Renters insurance will also cover a dog bite and other situations where a dog injures a person. Our Minnesota dog bite lawyers have more than 25 years' experience dealing with the dog owners insurance in these situations.
Medical bills from a dog bite can be significant.  Our dog bite lawyers have handled many Minnesota cases where our client had to undergo a series of rabies shots that sometimes cost over $10,000.  More frequently there are medical bills for the hospital and surgery after a serious dog bite, which can run much higher.  One of the primary focuses of our lawyers for dog bite cases is to get those medical bills paid for our client. We are concerned about the medical bills right after the accident, but also the medical treatment that may be required in the future for plastic surgery to improve scars, etc.
DOG BITE ATTORNEYS GET MEDICAL BILLS PAID
If you have been injured by a dog or bitten by a dog in MN, call us and speak to a lawyer for a free consultation. A top dog bite attorney will explain your rights to you and make sure you get all the compensation you should, including having your medical bills paid by the dog owner's insurance.