COMPENSATION FOR DOG BITE SCAR – MN ATTORNEY
Our dog bite lawyers have represented many people with a significant scar after being bitten by a dog.  The scar from a dog bite can be life changing, especially if it is a child who is bitten. But we have also represented many adults who have had their life and even career affected by dog bite scars. Of course, we always recommend our dog bite clients be seen by a plastic surgeon to improve the scarring. But plastic surgery is expensive, and often does not full hide the scars.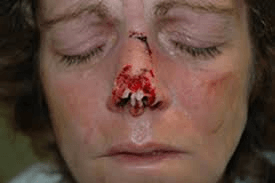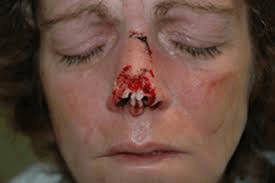 DOG BITE LAWYER COMPENSATION FOR SCAR
Pam Rochlin has been consistently voted a Minnesota Super Lawyer. She was a partner at Meshbesher and now offer client's personal attention at her own firm. When you call our office, you will speak directly with a top MN dog bite lawyer. We have more than 25 years' experience helping dog bite victims throughout MN.
Our attorneys will make sure you get full compensation for your dog bite scars.  Medical bills will be paid, and future needs like plastic surgery will be provided for.  You will also receive compensation for what you have gone through, and having to live with scars in the future. While the dog owner is responsible, it is their homeowners insurance that will pay the compensation.  The dog bite lawyers at our office are experienced and know how to deal with the insurance company. Call us for a free consultation. There is never an upfront charge