INJURED IN GUN ACCIDENT – MN ATTORNEY
At the Rochlin Law Firm, our lawyers handled several tragic cases where someone was injured in a gun accident.  The saddest cases are when a child is injured in a gun accident. Guns are legal throughout Minnesota and serve important purposes, but people must be held responsible for the care and keeping of their guns.  We know of one case, and there are likely many others, where a gun went off because the owner was cleaning it and didn't know that it was loaded.  Sometimes a gun is left out unsecured and a child picks it up and uses it like a toy to unintentionally shoot someone.
When there is a gun accident no one intended to hurt anyone.  Nonetheless, these tragic accidents can result in serious injury or death and may require significant medical treatment (i.e. medical bills), lost time from work, and more. Our top injury attorneys can help you recover these losses if you are injured in a gun accident in MN.
HOMEOWNERS INSURANCE FOR GUN ACCIDENT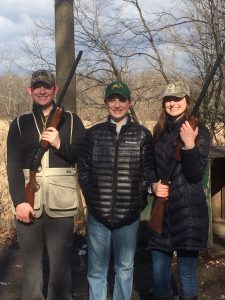 Most people who own their own home have homeowners insurance.  Most Minnesota homeowners insurance policies include coverage for an accidental injury caused by the homeowner or family member living at the home. our lawyers will pursue the case for compensation against the gun owners homeowners insurance.
Of course, if the gunshot is intentional, the homeowners insurance will not cover the shooter.  However, even if the gun incident is intentional by a shooter other than the homeowner, there may still be coverage if the homeowner owned the gun. For example, the gun owner may be responsible and have insurance coverage because he accidentally left the gun where another person could pick it up and use it.
Homeowners insurance may even cover the gun accident injury if it occurs outside of the home, or a hunting accident. However, the insurance issues for a gun accident can be tricky.  Most policies have a "criminal acts" exclusion, and there are many situations where even an accidental discharge of a gun can violate the law and be classified as a crime. Another situation where homeowners insurance would not apply is if the gun owner was a renter and did not have renters insurance.  Too often, our best MN injury attorneys have had cases where a renter causes the injury and the insurance of the actual homeowner simply does not cover the situation.

LAWYER FOR INJURED IN GUN ACCIDENT MINNESOTA
If you or a family member are injured in a gun accident, call our office and speak with a lawyer for a free consultation.  Our personal injury attorneys have more than 25 years' experience successfully representing people injured in accidents of all kinds.  The primary focus of our top accident lawyers is to get fair and complete compensation for our clients after an injury accident. We will investigate what happened and determine the insurance coverage for the gun accident injury.
If a loaded gun went off accidentally, you can meet with an experienced Minnesota lawyer to discuss your right to injury compensation at our offices in Minneapolis, Edina, St. Louis Park and Woodbury.  Our attorneys will also come to your home to discuss your gun accident injury case in St. Paul, Roseville, Brooklyn Park, Brooklyn Center, Maple Grove, St. Cloud, Chanhassen, Chaska, Albert Lea, Burnsville, Richfield, and other cities throughout MN.