PEDESTRIAN CROSSING THE STREET HIT BY VEHICLE BECAUSE OF DRIVER INATTENTION – MN ATTORNEYS
The Governors Highway Safety Association (GHSA) recently projected a 10% increase in the number of persons killed by a car while walking. When a person walking is hit by a car, there can obviously be very serious injuries to the pedestrian.
Our Minnesota car accident lawyers have successfully represented many pedestrians with a serious injury. This includes a people hit in car accident, by a motorcycle, and even a  truck. We also represent the family of someone killed in an accident from being hit by a car while crossing the street. In most cases, this is at a green light or walk sign. However, we have also represented a running hit on a bike path, and a student hit while crossing a highway.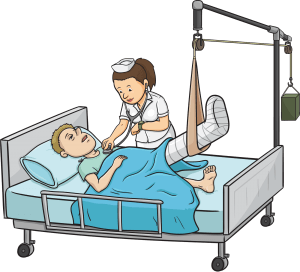 Here are some of the important points made in the GHSA report.
Pedestrian deaths have gradually gone up for several years in a row. Pedestrians now account for about 15% of all motor vehicle crash-related deaths − compared with 11% a decade ago. "Pedestrian safety is clearly a growing problem across the country. When someone is hit by a car in an intersection or crossing a street, our top Minnesota lawyers make sure they are fully compensated for their injuries.
INSURANCE HIT BY CAR WHILE WALKING
Many factors could be contributing to this spike in cars hitting a pedestrian walking across the street. First, there has been an increase in motor vehicle travel, fueled in part by improved economic conditions and lower gas prices. Of course, there is also growing use of cell phones among walkers and drivers.  Another important factor is the increase in the number of Americans walking for health, economic or environmental reasons. This underscores the need to create safe, walkable pathways. We must also ensure that people who drive and people who walk both understand and follow the rules of the road.
"GHSA and our member states will continue to make pedestrian safety a priority," said Jonathan Adkins, GHSA Executive Director. "The recently passed federal surface transportation bill, the FAST Act, will give states more resources and flexibility to address their most pressing pedestrian safety problems. We look forward to working with NHTSA and our other partners to drive down these numbers and move toward zero deaths."
Access the full report at www.ghsa.org.
HIT BY CAR INJURY LAWYER MN
If you or a loved one are hit by an auto while crossing a street or hit by a car in the crosswalk, call our office and speak with a best MN attorney.  An experienced pedestrian injury lawyer will explain your rights to you, and further investigate your case if appropriate. Pam Rochlin has been voted a Minnesota Super Lawyer.  We have 25 years' experience successfully representing hundreds of people injured in car accident and pedestrian accident cases throughout Minnesota.
You can meet with one of our lawyers at our offices in St. Louis Park, Edina, Minneapolis, or Woodbury.  Our attorneys also will come to your home to discuss your pedestrian case in St. Paul, Roseville, Anoka, Burnsville, Plymouth, and Eden Prairie. Also, Maple Grove, Cottage Grove, Chaska, Chanhassen, Forest Lake, Brooklyn Center, Brooklyn Park, and other cities throughout Minnesota.