RUNNER HIT BY CAR CAN BE SERIOUSLY INJURED
Running outside is great exercise.  It is good for both physical and mental health.  It can also be a social activity and there are many great organizations for runners in Minnesota.
You would think that being outside running is a safe activity, especially if you are on a designated running path. In most cases that is true. However, over the last few years, our Minnesota personal injury lawyers have represented several runners who were hit by a car, including a runner who was on a designated running path. (In that case, a car actually jumped the curb and hit our client running on the path.)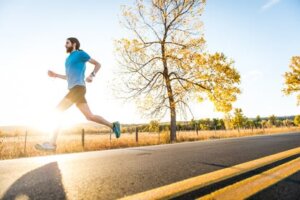 When a car hits a runner or other pedestrian on the street or a path, the injuries can be serious.  The rules of the road require walkers and runners to move the same direction as traffic. However, this does not apply on an off-road running path. Several of our cases have involved the runner being hit from behind. Many cases have happened when our client was running across an intersection and a districted drive didn't stop at a stop sign.
Most of the cases where a car hits someone running, it is because the driver was distracted.  Sometimes the driver is making a turn and look one way but not the other. Our lawyers have also had cases where the driver just doesn't stop for a stop sign and hit the person running.
LAWYER FOR HIT BY CAR WHILE RUNNING – MN INJURY ATTORNEYS
If you are hit by a car while running, call us and speak with a lawyer to learn about your rights.  You may be entitled to compensation from the driver that hit you, and even your own auto insurance if the car didn't stop or took off. Our Minnesota personal injury attorneys have more than 25 years' experience helping people recover full compensation after an accident, including medical bills, lost wages, and more.