WOMAN PERSONAL INJURY ATTORNEY FOR WOMEN'S ACCIDENT LAWSUIT
Pam Rochlin is a Minnesota Super Lawyer who has represented hundreds of people in injury accident cases over the last 25 years. She has served as President of MN Women Lawyers, an organization of over 3000 members, as well as on the Board of Governors of MN Association of Justice, and President of MN Consumer Alliance.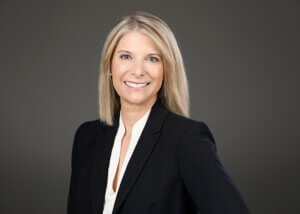 Pam effectively represents men, women, and children, of all ages, ethnicity, religions, and sexual orientation. There are common elements to any personal injury claim. For example, every injury case requires proving who was at fault in causing the accident and presenting the client's injuries. Our goal in every case is to hold the party at fault responsible and make sure our client is fully and fairly compensated.  All of our cases involve medical bills, lost wages, pain and suffering, future needs, etc.
WOMEN WHO WANT A WOMAN LAWYER
In many cases, women call Pam because they want a woman personal injury attorney to work on their accident case. (Actually, sometimes men prefer a woman lawyer as well.) Pam is one of the more experienced, accomplished, and successful women personal injury lawyers in Minnesota. Some women may want a woman lawyer because they have had a bad experience with male lawyers. More often they feel they would have a harder time being heard by a male lawyer. There is also the feeling in some cases that a woman lawyer will better understand what they are going through and how their life is affected by an accident injury.
If you specifically want a female lawyer, call our office and ask for Pam Rochlin. She will provide you with a free consultation about your injury case.  She will listen to what happened and ask questions about your injuries and how you have been effected. The primary purpose of our firm is to make sure our injured clients receive the compensation they are entitled to.  We have offices to meet you in Minneapolis and St. Paul, and we also come to people's homes and hospitals throughout Minnesota.