DEFECTIVE PRODUCT INJURY LAWYER MINNESOTA STATUTE
Minnesota has strict liability against the manufacturer and seller of a defective product that injures someone in our state. When a person is injured by a defective product or equipment, our MN lawyers frequently sue the manufacturer or company responsible. If you have been injured by a bad machine or other bad product at home or work, call our MN lawyers for a free consultation. Also, check out our defective product page for more information.
Here is a statute to look at regarding the law in Minnesota about a defective product. This statute has to do with giving notice to the seller and manufacturer. In addition, it requires them to provide certain information. Of course, there are other Minnesota and Federal laws that apply to all defective products and also to specific products. If you have been injured, our top defective product lawyers will provide you with a free consultation. We will answer your questions and protect your rights.
604.04  NOTICE OF POSSIBLE CLAIM.
Subdivision 1. Persons receiving notice; timing.
The attorney for a person who intends to claim damage arising out of the manufacture or sale of a product shall present a notice of possible claim. The notice must state the time, place and circumstances of events giving rise to the claim. Also, an estimate of compensation or other relief to be sought. This notice shall be given within six months of the date of entering into an attorney-client relation with the claimant in regard to the claim. Notice shall be given to all persons against whom the claim is likely to be made.
Any person in the chain of manufacture and distribution shall promptly furnish to the claimant's attorney the names and addresses of all persons in the chain of manufacture and distribution if requested to do so by the attorney. Failure to furnish this information shall subject the person to the liability provided for in subdivision 3.
Actual notice of a possible claim satisfies the notice requirements of this section. Failure to state an estimate of the amount of compensation or other relief demanded does not invalidate the notice. However, the claimant shall furnish full information regarding the nature and extent of the injuries and damages within 15 days after demand.
Subd. 2. Unreasonable delay.
A claimant who delays entering into an attorney-client relation with the purpose of delaying unreasonably the notice required by subdivision 1 is subject to liability as provided in subdivision 3.
Subd. 3. Failure to notify.
Any person injured by the failure to comply with the requirements of this section may recover damages, costs and reasonable attorney fees from a person who violated this section. However, failure to give notice does not affect the validity of a claim against a party who did not receive notice.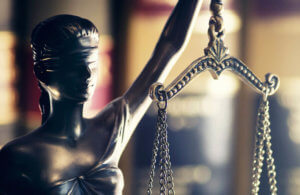 INJURED BY DEFECTIVE PRODUCT LAWYERS MN
David Rochlin and Pam Rochlin are among the best Minnesota attorneys. We have experience handling claims against the manufacturer of a defective product.  Our defective product and defective equipment lawyers have represented people injured by a defective product for more than 25 years.  Pam Rochlin has been repeatedly been named as a MN personal injury Super Lawyer.  She was the 2015 President of MN Women Lawyers. Also, she is a former partner at Meshbesher and Spence.
If you have been injured by a machine or equipment in MN, call and speak with a lawyer at our office for a free consultation.  A top defective equipment attorney or defective product attorney will meet with you at our office in Minneapolis, Edina, Woodbury, or St. Louis Park. We will make sure your rights are protected. In fact, our purpose is to make sure you receive the compensation you are entitled to from the company that made the product. A defective product lawyer from our office can also meet with you at your home in St. Paul, Forest Lake, Brooklyn Park, Brooklyn Center, Maple Grove, Plymouth, Albert Lea, Burnsville, Chanhassen, Chaska, and other cities throughout Minnesota.