DO I NEED A LAWYER AFTER A CAR ACCIDENT IN MN?
We are often asked if it is important to contact a car accident lawyer right away after an accident in Minnesota. Not surprisingly, our answer is "yes."  However, this does not necessarily mean you need to hire a lawyer; it just means you should initially consult with a lawyer after your car accident. The common-sense reason why you should talk with an experienced personal injury attorney as soon as possible after a car crash is so that you can be informed of and protect your rights.
The auto insurance companies – yours and the other driver's – are looking out for their interests, not yours. For this reason, you need to know what benefits you are entitled to under your automobile insurance policy and Minnesota law, what you should be careful to do and not to do when dealing with the insurance companies, and obtain advice on what you should be doing to make sure you are protected in the event you have a personal injury case. Our car accident lawyers provide free consultations every day to people who have been in a car accident and just have a few questions.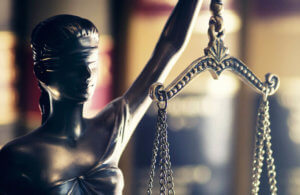 Too many people put off consulting with a personal injury attorney after a car accident until they have a dispute with an insurance company. Unfortunately, by that time, your claim could already be damaged because you did not take the steps needed to document your injuries and prove the liability (responsibility) of the other driver. In some case there are also important deadlines that must be met. An experienced MN Car accident lawyer knows the deadlines for filing claims and can explain the insurance rules to you.
GET YOUR CAR ACCIDENT QUESTIONS ANSWERED
People who contact us often say that they "aren't the suing kind of people" or that they are not "sue-happy." In many cases, it is their first time calling a lawyer for anything. At Rochlin Law Firm, Ltd., our attorneys don't take cases for the sue-happy people who are just trying to make money off of their car crash – those people usually call the law firms advertising on television. Plus, we carefully screen our cases to help people determine whether they have a legitimate case.
The people who hire us to represent them are not "sue-happy" people, but people whose lives have been uprooted by an auto accident, by their injuries from the crash, and are facing worries about lost wages and medical bills or questions about fair treatment by their insurance company. They have a right to fair compensation for their injuries and require representation from a personal injury attorney to get them what they deserve. Our lawyers also represent families of children or other loved ones killed in accidents and help them with the financial and other losses that come with such a tragedy.
CAR ACCIDENT ATTORNEY PAM ROCHLIN
Pam Rochlin is one of Minnesota's few women personal injury Super Lawyers and was formerly a partner at Meshbesher and Spence. We have over 25 years' experience successfully handling hundreds of vehicle accident injury cases. Our auto accident attorneys will provide you with a free initial consultation and answer your questions, and we always only charge based on a percentage of what you ultimately recover.
We have big firm experience but provide small firm attention. You can discuss your car accident injury with a lawyer at our offices in Minneapolis, Edina, Woodbury, and St. Louis Park. Our attorneys also meet people who have been injured in a car accident in many surrounding cities including St. Paul, Apple Valley, Burnsville, Eagan, Chanhassen, Lakeville, Chaska, Maple Grove, etc.