STATE MEDICAL INSURANCE – ACCIDENT MEDICAL BILLS AND ADDITIONAL COMPENSATION
More than a million people in Minnesota are on Medical Assistance or Medicaid. State health insurance is crucial to the health and wellbeing of many people.  For example, people with a serious chronic illness are less likely to be working, so they don't get their health insurance through work. For many people, state health insurance is the only way they can get medical treatment.
When someone on Minnesota medical assistance is injured in an accident, several issues come up. Will the state still pay medical bills when you were injured in an accident caused by another person, like a car accident? The answer to that question is yes. Although other insurance (like auto insurance) may be required to pay some medical bills first, state medical insurance is still also responsible for payment. This is true no matter how the accident happened, and whoever's fault it is.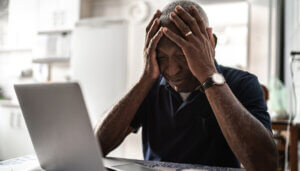 COMPENSATION FOR PEOPLE ON STATE HEALTH INSURANCE
If you are injured in an accident that is another person's fault, you may be entitled to compensation. When you have MN state medical insurance, your claim against the other person is a bit more complicated.  This is because the state also has a claim against the person who caused your injury. Anytime there is an injury case against another person, the state insurance is entitled to get their money back that they paid for your treatment. The state still has to pay your medical bills, but they also get a part of any settlement. This is called subrogation, and it is required by law.
MN PERSONAL INJURY LAWYERS WHO UNDERSTAND STATE MEDICAL INSURANCE
At the Rochlin Law Firm, our lawyers have handled many cases for clients insured through state medical insurance. We are experienced with car accidents, dog bites, slip falls, and many other types of accident injury cases. Our lawyers will help you get compensation, even if you are on medical assistance. Call us for a free consultation to discuss your case. A lawyer will explain your rights and make sure you can the compensation you are entitled to.